Archives For USA
5 Things To Love And Hate When Visiting America
5 Things To Love And Hate When Visiting America
Iowa is often neglected by tourists because of how rural and non-Big-Night-Life it can seem to someone who's accustomed to places like San Francisco, LA or New York.
But Iowa has much to offer those who actually want a taste of the slow life, and the Hawkeye State's the right place to be for both "down-home" county-fair-like festivals, and the big ones that just can't help but be mentioned because they draw lots of people.
Here are just a few to get you started:
The Des Moines Art Festival
Now, June is already over, so you'll have to wait till next year, but Des Moines' big annual art festival near the Des Moines River is not an event to miss. They pull artists of all stripes in from all over, and it's at that perfect time of year when it's still spring-like but tipping towards full-on summer. And because the festival is held near downtown, you get a chance to experience the night life after the art vendors have closed up for the day.
What kinds of art are featured? Pretty much anything you can think of—from pottery, to paintings, to jewelry, fabric art, and even wood carving. It's a visual smorgasbord, and a feast for the nose as well, as many food vendors come to provide hungry festival-goers with tasty treats. If you're an art lover and want a laid-back party atmosphere, come to Des Moines' art festival, which usually occurs the second week of June.
The Iowa State Fair
This was mentioned in the first article about Iowa, and it's such a big deal that it deserves a second mention. Considering the fair is starting in just shy of three weeks, on August 13th, and ending ten days later, here's a small lowdown on what's happening this year:
The Grandstand is one of the major things going on with world-famous acts coming in and playing. Carrie Underwood is one of them, as is Reba McEntire and Def Leppard.
There are three permanent attractions at the Fair that you absolutely cannot miss: 1) the Sky Glider, a ski-lift-like ride that goes across the fairgrounds giving you an amazing view of the place from up above. 2) The "Ye Olde Mill," a "tunnel-of-love"-type ride that's been at the Fair since the early 1900s. 3) Giant Slide. This is actually something of a new thing, but definitely give it a go!
If you're interested in agriculture at all, then hit the Ag Building for a taste of what goes on in Iowa's agricultural scene: from the bee exhibit (they sell honey-sticks that would make Winnie-the-Pooh drool, it's so delicious!), to the ever-famous Butter Cow sculpture that's been an Ag Building staple since 1911. There have been four main sculptors up till 2006, when a fifth sculptor, Sarah Pratt, who apprenticed for 15 years under the fourth sculptor, Norma "Duffy" Lyon, took Norma's place. In addition to the Butter Cow, Sarah has sculpted "Superman," from "Superman Returns," in honor of Norwalk, IA native Brandon Routh, that dead-ringer-for-Christopher Reeve who donned the cape and tights for the role. (Hey, no matter what Iowans thought of the movie, we loved that an Iowa native got chosen to be the last son of Krypton!)
And this is just a mere taste of what goes on at the Fair.
Glenn Miller Festival—Clarinda
If you love big band music from the 1940s, you can do no better than to come to the Glenn Miller festival in Clarinda. The festival happens in early June to honor the memory of Glenn Miller, who went missing in action during WWII while directing the Glenn Miller AAF band.
Cedar Rapids Freedom Festival—Cedar Rapids
As you might guess, this is an event to honor the anniversary of American Independence, and it happens from late June to early July. It's been a popular event for nearly 30 years, with all kinds of attractions including classic rock concert nights, lots of wonderful food, and of course, a patriotic pops concert, concluding with night-time fireworks on July 4th.
RAGBRAI—Iowa-wide Event
What is RAGBRAI? It's the oldest and largest touring bicycle ride in the world, and it happens in late July. It's a 7-day, 500-mile-long trek across Iowa, and it's sponsored by the Des Moines Register, the newspaper from Des Moines that's read by thousands of people. Hence the acronym's meaning: Register's Annual Great Bike Ride Across Iowa. Towns across Iowa that get chosen as part of the riders' overnight and daytime ride-throughs pull out all the stops to make sure the riders are welcomed with open arms, treated to parties, music, and of course, plenty of food, drink and places to put their heads for the night. You could easily say this is probably the biggest statewide festival next to the Iowa State Fair, only it's a lot more mobile—and there's no butter cow.
National Balloon Classic–Indianola
If you love hot air balloons, and of course, hot air balloon races, come to Indianola, just ten minutes south of Des Moines in late July through early August to see the widest array of hot air balloons from all over the world. It's an event that's been hopping and happening for nearly fifty years!
It's not just about balloon races though. It's an event that includes balloon rides, kids' activities and more! But even if you don't take a ride yourself, just spread out a blanket and watch the beauties float against the blue Iowa sky. And yes, you just might find yourself humming the old Captain & Tenille song: "Up Up & Away…"
These are just some of the many, many festivals happening around the Hawkeye State. You definitely won't find anything like these events in too many other places. As the motto for this year's State Fair goes, "Nothing Compares." If you truly want to get away from the larger cities and want to experience a slightly slower pace, come to Iowa for one or more of our yearly festivals. We'd love to see you there!
Vacationing In Iowa: The Hawkeye State
Many people who travel either within the United States as American citizens, or from abroad generally don't think about the Midwest. All the "super-touristy" places are either San Francisco, New York, Chicago, L.A., and so on.
But the great thing about the Midwest, even as "hick-ish" as some people make it out to be, is that it can be an idyllic getaway for those folks who are tired of super-sized cities with super-sized attitudes. One of the best states in the Midwest to get away to is Iowa, also known as the Hawkeye State, likely named for the many red-tailed hawks in the area. If you've never seen a red-tailed hawk, go look them up in Google. They're spectacular birds.
But interestingly enough, the hawk is not the state bird. That role belongs to the Eastern Goldfinch, which, interestingly enough, is shared by New Jersey and Washington State.
Nature Havens
If you love fishing, any kind of boating, such as canoeing, kayaking, or sailboating, hiking, camping or just wandering about in nature and listening to birds and finding a "thoughtful spot,"  for meditation, Iowa is the state to be in. We have many stunning state parks, conservation and recreation areas. One of those state parks is Ledges State Park in Boone, west of Ames on Highway 30.
This is one of the best places for nature walks and hiking because the Boone area boasts one of the largest forested places in Iowa, along the Des Moines River Valley. To be fair, there are not a lot of remaining forested areas in Iowa, owing to all the corn and soy fields. That's just been the way of things over the last 150-odd years. But Ledges gives you a decent idea of what it was like long before humans got their hands on all the trees once upon a time.
Or perhaps a comparison, to say, the Elven realms of "Lothlorien" or "Rivendell" would be more than adequate, because Ledges State Park is very hilly terrain, with tons of trees and glorious ferns at the bases of these trees. And there's a waterfall pouring into a small pond or lake where kids can play and cool off during the humid Iowa summers.
Another place that's great for nature walks and to see Iowa's role in environmental conservation is the Grimes Farm and Conservation area just outside of Marshalltown, also close to Highway 30, on the eastern side of Interstate 35. This place boasts a large boardwalk area built by past Eagle Scouts, as well as numerous flat hiking trails, and a bike trail that runs right by—and under—the Union Pacific railroad line. So if you are a "trainspotter," this is the place to be to watch for trains, because Marshalltown is a very busy corridor for the Union Pacific line.
City Life
Heading back west, go about forty miles to Ames, which boasts Iowa State University—one of the most famous agricultural and tech colleges in the country. But apart from that, Ames has been rated one of the best college towns to be in. It has a perfect blend of small-town Iowa charm plus the hustle and bustle of city life that more active people enjoy. If you enjoy organic and vegetarian food and want to cook your own food while on vacation, you can do no better than Wheatsfield, a health food co-op located near Grand Avenue. They also have a deli and sit-down area complete with a WiFi hot spot, so settle in, get cozy and enjoy the wonderful smells of herbs and incense.
Once you're done there, go up to Campus town via Lincoln Way and head for one of Ames' best-kept secrets: A beading shop known as "Grandma's Attic." If you really like making jewelry or just like stones, crystals, statuary, incense, and other bohemian-type items, this is the place to be for even a day's mental and emotional R&R. Christie, the owner, is very welcoming and friendly and she has all kinds of fun things to look at, touch and play around with. Her shop is usually open Tuesdays through Saturdays, opening at around 11:30 and closing around 6:30 most nights.
This is by no means the end of entertainment in Ames. "Grandma's Attic" just happens to be a well-known spot to the locals, and is truly a fantastic place for friendly conversation—especially about beading and, for all you Whovians out there, Christie is a Whovian as well, so you can get a lively conversation going with her about that, too.
About a half-hour south of Ames is Des Moines, Iowa's capital city. Where Ames boasts 60,000 people on average, Des Moines has bigger bragging rights at about 207,000, just to round it off to an even number. Des Moines is home to the Simon Estes Amphitheatre, right along the Des Moines River, the Civic Center, which has hosted various plays and musicals over the years, from "Annie" to "Phantom of the Opera," and others. Both of these are right in the heart of downtown Des Moines, so if you want to get to know the heart and soul of this beautiful city and its artsy scene, go here, because this is also where the Des Moines Art Festival is held during the month of June.
Also home to Des Moines is the Iowa State Fairgrounds, where the Iowa State Fair takes place each year around the second week and a half of August, just before school starts. It's been boasting record turnouts in recent years, owing to people taking to the notion of "staycations," but because of this, business has boomed for vendors who come to the fair to sell their wares. There is so much to see and do at the State Fair each year, with various acts coming in to play in the Grandstand. This is the place to sample classic Iowa State Fair food, if you haven't already. Plus now there is also vegetarian fare, by increasing demand.
This is just the corn tassel of all there is to do in Iowa, and Ames and Des Moines are just two of the major cities that boast so much fun that's tucked away here away from those who usually keep their sights set on bigger places to be. Let's put it this way: they don't know what they're missing.
What to do in Florida
Florida is a city that will offer the individual, couple, family, group of friends, bachelors and bachelorettes something memorable and exciting in terms of tourist attractions. It is assumed that Florida is only about surf, sun and sand and that nothing else happens there. Actually, some of the world's most beautiful beaches, historical sites and amusement or theme parks can be found in Florida. No matter which part of the world that you are from, you will not miss something to enjoy here. Some of the top things to do in Florida include:
Visit The Castillo de San Marcos: This is a fort that is found in the St. Augustine area. This is a building that was considered one of the earliest settlements by the Europeans. It is considered a formidable fort because it was completely immune to surprise attacks. Its unique diamond design as well as its rich history makes this one of the top things to do in Florida.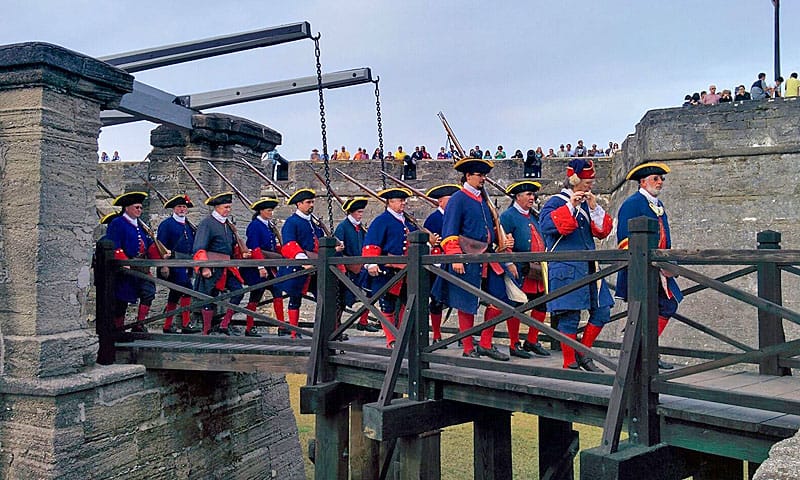 Visit Disneyworld and Universal Orlando Resort: The kids and the adults who are kids at heart will definitely enjoy these 2 magical amusement parks. Disneyworld has 4 theme parks, a number of hotels and resorts as well as an Animal Kingdom. This is where all your magical fantasies created in the most popular films and animations from this studio come to life. Universal Orlando Resort has 2 theme parks, the famous Universal City Studios, hotels and even a nightclub. Getting in touch with your childhood while having a great time as adults will be well taken care of at these two theme parks.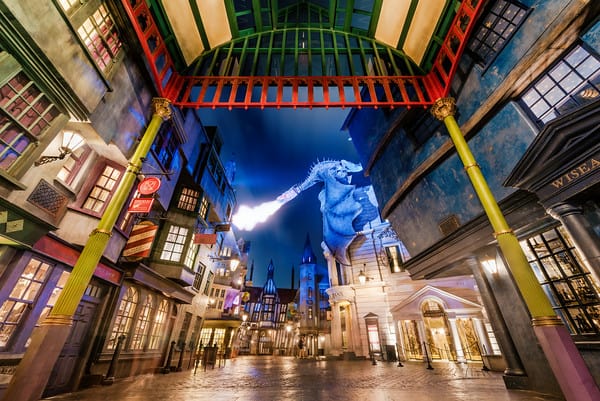 Soak it up at Fort Lauderdale: This is a series of beaches, boats, canals, sun and sand. It was once known as the spring break destination but has now become the place to visit when looking for some sophistication and fun at the beach.
Appreciate Space at Kennedy Space Centre: Lovers of the skies will be able to take tours and even witness an actual launch of a spacecraft from this center that has been the launch pad of each and every space vessel launch since the 1960's. There is a museum, movie theatre and a bus tour that the whole family can enjoy.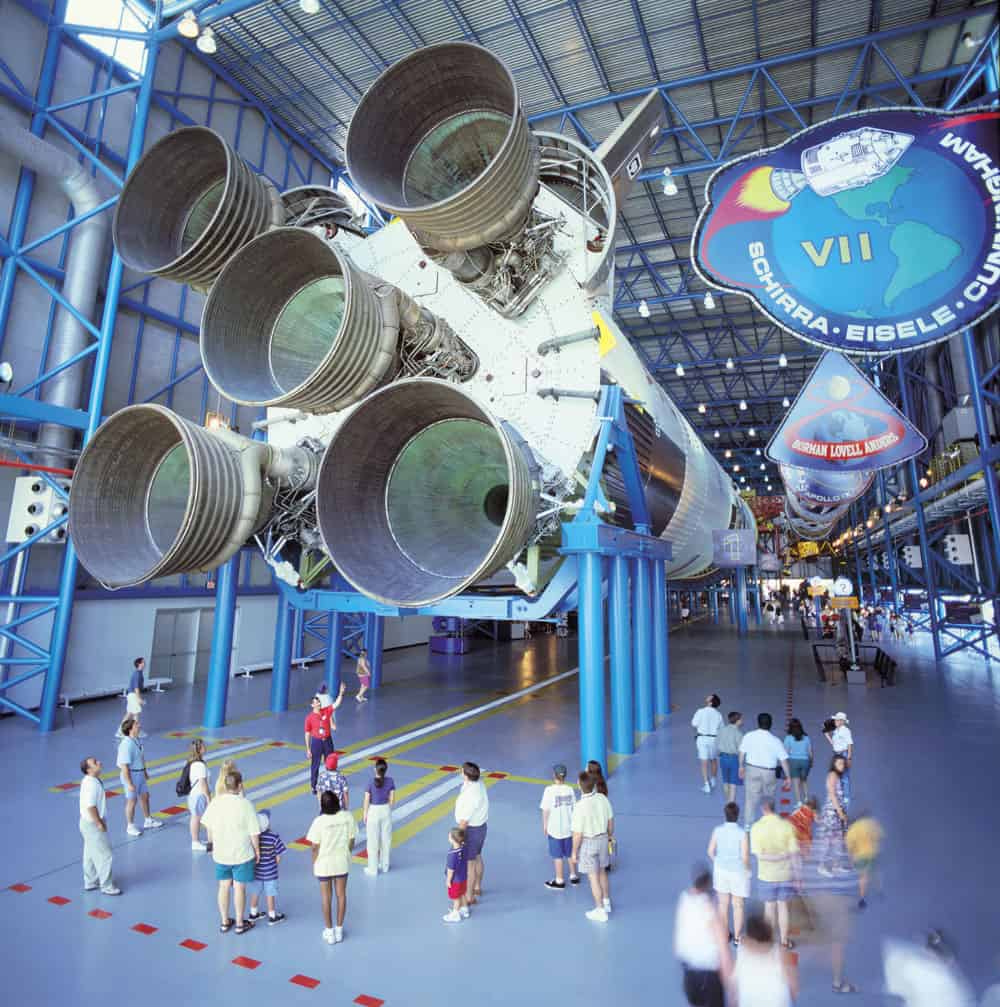 Cruise the Everglades: Take an airboat ride on this vast shallow river with rich grass cover. You will be able to view dolphins, alligators, bald eagles, manatees, exotic plants and trees such as the mangrove as well as the endless mass of grass covering this river. Not only will you be able to take an airboat tour, but you can hike, kayak, canoe and go fishing at the Everglades. This is for those looking to be one with nature.

Party it up in South Beach: This is the most popular spot in Florida in terms of pop culture. There was not a single TV show or film that is set in Florida that did not have this iconic beach in it. Lovers of art, the nightlife, fashion and the high life would definitely enjoy what South Beach has to offer.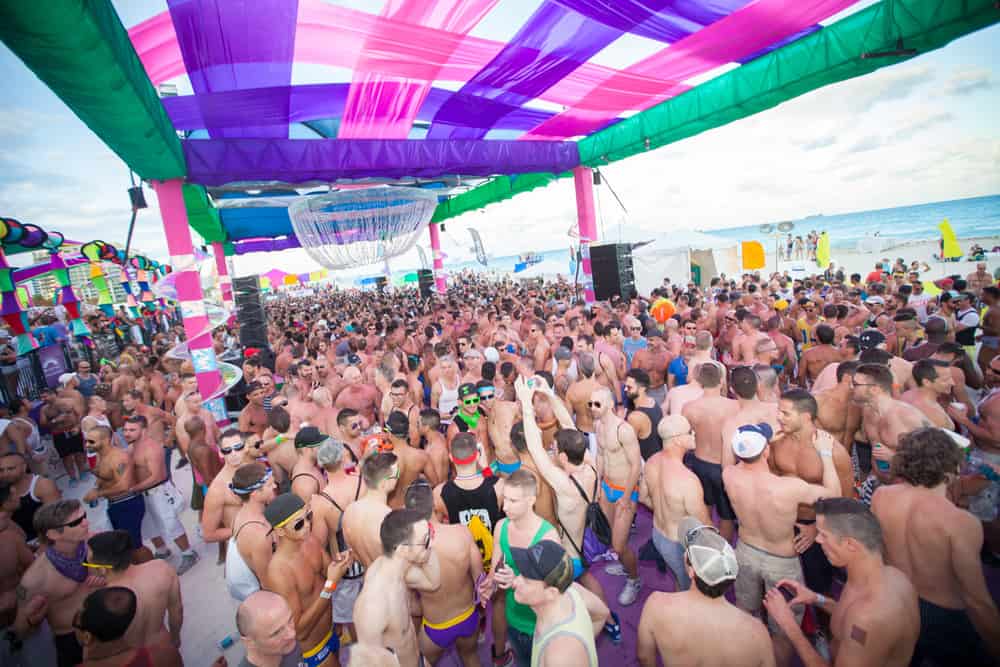 What  to do in Florida
Things To Do In Washington D.C.
You could spend a lifetime traveling the United States, and still not see everything. When you're faced with opportunities ranging from the fluffy snow of the Rockies to bustling cities and even the ultimate of tropics like Hawaii, there are not shortage of options. There are some things, and cities, that you simply must see. One in particular, and the focus of this article is Washington DC.
We're going to break down 9 things about the nations capital that you simply must do.
The Monuments
If you've never been to DC, let me prepare you for one thing, it's full of monuments, old and new and everything in between. If you're flying in internationally, it's likely that you'll fly into Dulles, and when you drive across the bridge from Virginia into the District of Columbia the first thing you'll start to see are monuments.
Frankly, we could write a whole to do list solely on the monuments. But, in this article we'll inform you of a few of the must sees.
The Lincoln Memorial is something you cannot miss. It is extravagant, beautiful, and when you visit must sure you take the time to read the inscriptions on the walls and take a few moments to sit on the steps and gaze over the reflecting pool. Also, don't forget to walk over to the Washington Memorial, which cannot be missed, it is the huge spike sticking up just South of the White House. You may want to preplan your trip and book yourself a tour to go to the top of the spire.
There are countless other monuments and your hotel should be able to provide you with a guide to all of them.
The White House
The world renowned and most famous political residence, the White House, is possibly D.C.'s most magnetic attraction. It, of course, houses the first family along with centuries of culture and history.
Little known to travelers is that you can actually go inside of the White House, and if you plan in advance you can take a tour of this historic residence. If you are a U.S. citizen you can contact your Congress person to gain admission, or if you are a foreign national, you can contact your countries embassy and they can assist you with admission to this once in a lifetime tour.
Museums
One of the favorite things about D.C. for travelers is not only is there so much history and so many museums, but so much of it is free. Washington is full of museums that are not only amazing and historic, but are federally funded, leaving them with no price of admission. A few examples would be the Smithsonian, the American History Museum and the National Archives. While there are also many paid museums, be warned that their contents a very similar to the free options. Do not let the price tag convince you that they have more to offer.
The National Zoo
A great attraction that many tourists fail to visit is the National Zoo. We have often heard that people simply are not interested in something they can find anywhere else. However, the National Zoo is a massive complex that has incredible expositions that comparable zoos of its size around the country do not have. If you can battle the parking, the National Zoo is an experience that everyone who visits D.C. will love. If you have children, the National Zoo is a must.
The Pentagon
You will have to cross the bridge into Virginia to see the most secure building in the world. But, it is worth the short trek to Pentagon City to see a modern day military wonder.
Once you arrive at the Pentagon, you will be greeted with plenty of parking. There is an amazing 911 memorial that you can go and photograph. The only caution is to ensure that you take your pictures and dedicated areas. The security is very strict and any unauthorized photography will meet you with police presents before you know it.
Capital Hill Tour
If you were not able to get yourself tickets to the White House, an easier tour that you can take is of Capital Hill. This tour will include a visit to the original Supreme Court, the tour of historical documents of the United States and if you are lucky, a glimpse at the Congressional floor.
If you can, try and convince your tour director to help you board the underground trains that commute between the houses of Congress and the Congressional offices. This train ride is very sobering as many world leaders have taken the same short journey towards making world impacting decisions.
Ford Theatre
One of D.C.'s most forgotten places, Ford's Theatre is a venue where you can see a show, or you can simply stand on the side of 10th Street and take a moment to view the exact location where President Lincoln was assassinated.
Whether you see a show or not, make sure you at least take the time to visit this important site that played a massive role in American history.
The 9:30 Club
If you are feeling a little youthful, D.C. has a small but prevalent concert venue that some of the greatest of greats have and will continue to play. The 9:30 Club is a favorite venue among many popular artists that takes you outside of the historic, political D.C., and thrusts you into the historic music scene of D.C.
While waiting to enter your show, be sure to check out many of the artisan restaurants that surround the 9:30 Club. The food and drink district surrounding the venue will leave little to be desired.
Peking Gourmet
This maybe the most unheard of attraction on this list, but it also maybe one of the most important. Peking Gourmet is a gem in the rough that is D.C. It is a restaurant that serves food so incredible that Presidents and celebrities alike flock to make reservations.
Even locals are often unfamiliar with this eatery, but if you are visiting the District you would be selling yourself short not to make a reservation at Peking Gourmet. A favorite of the Bush family, this is not to be missed. You will have to take a cab across the bridge to Norther Virginia, but your meter fee will be worth every cent. Make sure to try the Peking Duck, and make sure to make a reservation, or you will not eat.
We hope you enjoy your trip to D.C. Take these tips and it will be amazing.
 Things To Do In Washington D.C.
Washington DC (officially the District of Columbia) is commonly referred to as Washington. It is the capital of the United States of America. The city has a total area of 177 square kilometers and is located in the humid subtropical climate zone. Spring and fall are warm and winter is cold. The architecture of the city of Washington varies greatly.
Located along the Potomac River,Washington DC offers many tourist attractions. Here is a brief overview of some major tourist attractions in Washington DC.
The United States Capitol
The United States Capitol is the meeting place of the United States Congress, the legislature of the federal government of the United States of America. This wonderful structure is located atop the Capitol Hill.
White House
The White House is the official residence of the President of the United States of America. It is also his principle workplace. It is made up of six stories. It includes 55,000 square feet of floor space.
The Pentagon
Located in Arlington County,Virginia, The Pentagon is the headquarters of the United States Department of Defense. This beautiful structure was designed by the American architect George Bergstrom.
Supreme Court
The Supreme Court building is located to the east of the Capitol. Visit to the Supreme Court enables you to learn about the most significant judicial decisions in the history of the Unites States of America. You can also listen to the oral arguments when the court is in session.
National Mall and Memorial Parks Complex
The National Mall and Memorial Parks complex includes Jefferson Memorial, Koreans War Veterans Memorial, Lincoln Memorial, Franklin Delano Roosevelt Memorial, Vietnam Veterans Memorial, Washington Monument and World War II Memorial.
Ford's Theatre
Ford's Theatre is the site of assassination of President Abraham Lincoln. The Peterson House is across the street to the Ford's Theatre. President Lincoln died at the Peterson House. The Ford's Theatre and the Peterson House are preserved as the Ford's Theatre National Historic Site.
The Smithsonian Institution
Established in 1846, the Smithsonian Institution is a group of museums and research centers. It also manages the National Zoo. There is no entrance fee for the museums and the zoo managed by the Smithsonian Institution.
The Library of Congress
With a collection of more than 147 million books, manuscripts and other materials, The Library of Congress is the largest library complex in the world. It is the oldest federal cultural institution in the United States of America.
These are just a few of the many tourist attractions in Washington DC. Visit to Washington DC is sure to be a memorable experience.
If you are a frequent traveller or enjoy blogging about your holidays and other subjects and would like to make money doing so Click On The Link Below

Travel to amazing places is a great way to recoup our energies and to enrich ourselves. We learn more by visiting places and interacting with people than by reading or seeing them on the television. Of course it is fun to travel to amazing places around the world.
Here is a brief overview of some really amazing places worldwide that you must see during your lifetime. While some of these tourist destinations beckon year-round, some need to be visited at appropriate months during the year.
If you are interested in the history of our world, you need to visit Mesa Varde National Parkin the US, in Italy, Tikal in Guatemala and Petra in Jordan. A walk in the streets of these ancient cities is an enriching and a memorable experience.
Human mind has amazing capacities. It has created many engineering marvels in the past. The Pyramids of Giza in Egypt, Taj Mahal in India, Easter Island (part of Chile) and The Great Wall of China are some surviving architectural wonders hewed from stone and mortar.
The most Beautiful Places in the World!
Choosing the right time can make plenty of difference when you intend to enjoy Aurora Borealis, Serengeti in Tanzania, Iguazu Falls in Brazil-Argentina border and Machu Picchu in Peru. Tourists visit northern Canada to view Aurora Borealis.
The Louvre Museum (Musee du Louvre) in France, Zen Garden of Kyoto, Uffizi Gallery in Italy and Fallingwater in the US are some fine works of art and design. Louvre is one of the largest museums in the world. It is also a historical monument.
If you are a lover of nature, you need to visit Grand Canyon in the US, Antarctica, Yangtze River in China, Himalayas in Asia, Great Barrier Reef in Australia and Amazon Rainforests in the South American continent. Visit to these places makes it possible to experience nature and its wonders.
Great places of worship like the Vatican, Golden Temple in India, Pagan, Mount Fijiin Japan, Tirupati in India, Parthenon in Greece, Medina in Saudi Arabia, Jerusalem in Israel, Mecca in Saudi Arabia, Angkor Wat in Cambodia and Ephesus in Turkey stand as symbols of human being's relationship with God. Visit to these places is sure to be an ennobling experience.
Travel to the above-mentioned amazing places on our planet is sure to be an enriching, entertaining, engaging, amazing, memorable, ennobling and wonderful experience.
If you are a frequent traveller or enjoy blogging about your holidays and other subjects. And would like to make money doing so Click On The Link Below

Travel guide: Amazing places you that must see during your lifetime
Located on the west coast of the US, San Francisco is the leading cultural and financial center of Northern California. Founded in 1776, this beautiful city is the most densely settled large city in California. San Francisco is famous for its hills. There are more than 50 hills within city limits.
San Francisco is one of the top tourist destinations in the world. Here is a brief overview of some popular tourist attractions in San Francisco.
Golden Gate National Recreation Area
Administered by the National Park Service, the Golden Gate National Recreation Area is one of the most visited units of the National Park system in the US. It contains many popular tourist attractions like Alcatraz, Muir Woods National Monument, etc.
San Francisco Museum of Modern Art
Also known as the SFMOMA, it was the first museum on the west coast devoted to modern and contemporary art. Founded in 1935, this museum exhibits the works of both modern masters and younger, less established artists.
Golden Gate Bridge
This engineering marvel is one of the world's most beautiful bridges. It is well-known for its signature orange color, tremendous towers, sweeping main cables and Art Deco styling.
Alcatraz Island
Located in the San Francisco Bay, it is also referred to as "The Rock." Visitors can reach the island by ferry ride from Pier 33. Abandoned prison, seabird colony, rock pools, early military fortifications and the oldest operating light house on the west coast of the US are some tourist attractions of Alcatraz Island.
China Town
It is the largest ChinaTown outside Asia. Established in 1848, it is also the oldest ChinaTown in North America. The restaurants here are considered to be the birthplace of westernized Chinese cuisine. China Town has served as a backdrop for many popular movies like "In Pursuit of Happiness".
Cable Cars
The San Francisco cable car system is the world's last manually operated cable car system. It is considered to be an icon of San Francisco and is a popular tourist attraction.
Marrakech Magic Theater
Here you can be assured of a night full of laughter and sensational entertainment. Owner magician Peter Morrison blends magic and comedy in his shows.
San Franciscois a wonderful city. Visit to the above-mentioned tourist attractions inSan Franciscois sure to be a memorable one.
If you are a frequent traveller or enjoy blogging about your holidays and other subjects and would like to make money doing so Click On The Link Below

Puerto Rico (literally means rich port) is a beautiful country located in the northeastern Caribbean. It is an unincorporated territory of the United States of America. Around 3.68 million tourists visited Puerto Rico in the year 2011.
There are many reasons why you should visit Puerto Rico. Here is a brief overview of some popular Puerto Rico Attractions.
Veiques
This island is located around 13 km east of the Puerto Rican mainland. This sleepy, unspoiled island is well-known for its beautiful beaches. It is an ideal vacation destination for people who are fed up with city life. Snorkeling (especially at the Blue Beach) is a popular activity in the region. You may also consider visiting La Hueca, an archaeological site.
Castillo de San Felipe del Morro
Also known as El Morro, this 16th century citadel is located in San Juan. It protected San Juan for more than 400 years. This six-level citadel is named in honor of King Philip the Second of Spain.
El Yunque
Located in northeastern Puerto Rico, this forest is the only tropical rain forest in the United States National Forest System. It encompassed 28,000 acres of land. El Toro is the highest mountain peak in the region. This forest houses many species of flora and fauna.
Rio Camuy Caves
This cave system attracts many adventure lovers from all over the world. The caverns are part of a large network of natural limestone caves. It was discovered in the year 1958. It is one of the popular natural attractions of Puerto Rico.
Isla Culebrita
This small uninhabited island is located off the eastern coast of Culebra. It is a natural reserve and houses one of the oldest lighthouses in the region. The island is accessible only by private boat.
Museo de Arte de Ponce
This popular art museum is located in Ponce. It is well-known for its European arts collection. Works of local artists are also displayed. It is the largest art museum in the Caribbean.
Arecibo Observatory
Also known as the National Astronomy and Ionosphere Center, this radio telescope is located in the mailing area of the city of Arecibo. This 1000 feet radio telescope is the largest single aperture telescope in the world.
Puerto Rico is a wonderful vacation destination. Visit to the above-mentioned Puerto Rico attractions is sure to be a memorable experience.
If you are a frequent traveller or enjoy blogging about your holidays and other subjects and would like to make money doing so Click On The Link Below