Top 5 Places to Visit In Sweden
Sweden is a beautiful country with so much to offer. Culture, food and beautiful sights are everywhere, from the well-known Northern Lights to all the different restaurants that have left so many people leaving happy and well-fed.  Stockholm, the city's capital, says: "We are welcoming dissidents, people we admire, those we can't understand, the friendly, the disorderly and the well-behaved." Everybody is welcome at Stockholm. West Sweden is known for its magnificent food that it serves there in many different restaurants all over the region. Food bloggers and world-class critics alike visit West Sweden for its range of restaurants and hospitality towards any tourists who want to try their enormous range of foods, from the Fish Church in Gothenburg to the Feskekyrka food market and restaurant.

Gamla Stan
Gamla Stan is the old town of Stockholm, Sweden. Gamla Stan mainly consists of the island Stadsholmen, but it also has three little islets named Riddarholmen, Helgeandsholmen, and Strömsborg. It is the place where Stockholm Palace is located, the main residence of the Swedish Monarch King Carl XVI Gustaf and Queen Silvia. There is also the Museum of Medieval Stockholm, which allows its visitors to experience medieval Sweden with its brick houses, workshops and even its harbour.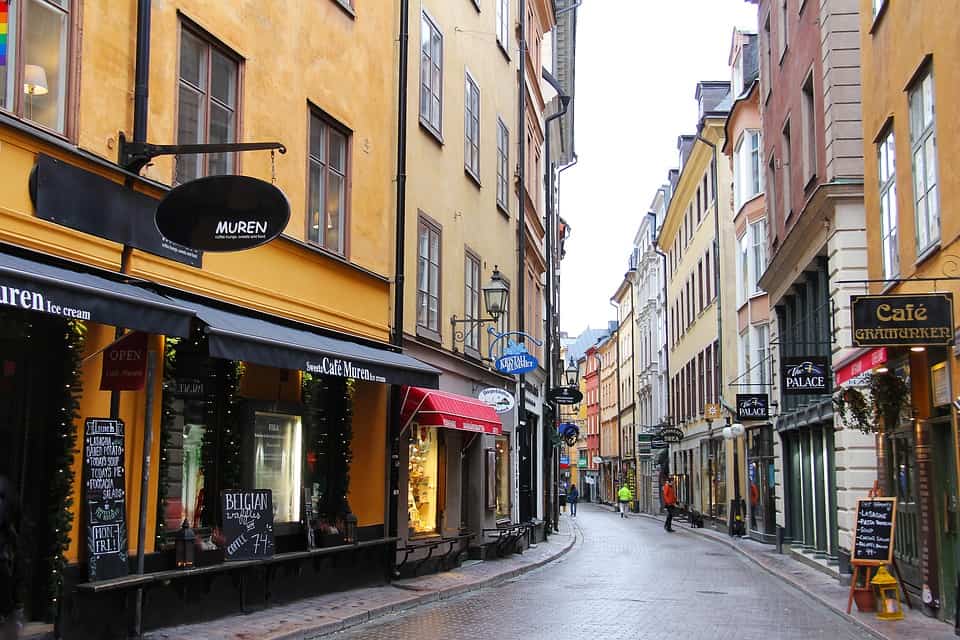 2. Stockholm Palace
Stockholm Palace was built in mid 18th century, with a whopping 1430 rooms and 660 that have windows. There are several museums in Stockholm Palace, all of which you can visit, including the Livrustkammaren, Gustav III's Museum of Antiquities, The Treasury and The Tre Kronor Museum. In the Stockholm Palace, you can also see the changing of the Royal Guards ceremony take place, with approximately 800,000 people watching each year. To finish it all off, you can visit the Royal Gift Shop with many different souvenirs and trinkets on sale as well as a wide range of books.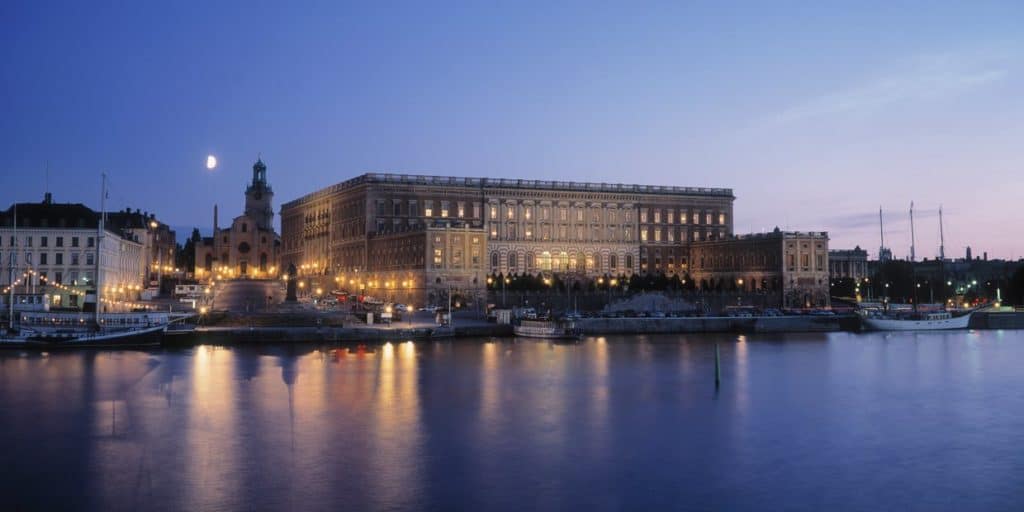 3. Skansen
Skansen is the first open-air museum and zoo in Sweden, located on the island Djurgården which is also home to many other historical monuments and amusement parks. Skansen has over 1.3 million visitors each year, coming for the many different exhibits including a full replica of a 19th-century town with people living their daily lives as they would during the 19th century. The zoo contains many different Scandinavian animals including bison, brown bears, seals, and even reindeer as well as numerous others. The site's central square is a Christmas market which is visited by roughly 25,000 people each weekend during Christmas time. In the summer there is folk dancing and concerts.
       4. Stockholm City Hall
Stockholm City Hall is one of Sweden's most popular tourist attractions and for good reason. It is located on Kungsholmen Island, and in it, you will find the conference and ceremonial halls, and a luxury restaurant, Stadshuskällaren. This restaurant has dishes based on the wildlife of the north via the west coast's fish and seafood, including a massive range of different desserts.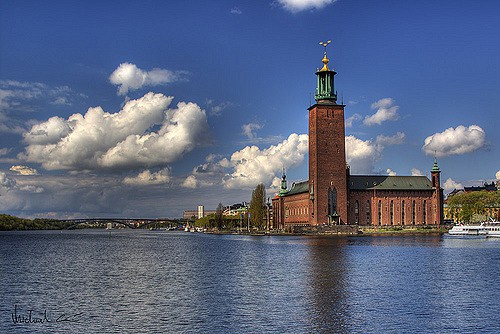 5. Gröna Lund
Gröna Lund is located in Stockholm, with over 30 different rides and amusements available for children and adults alike, with the slowest roller-coaster going 26kmph and the fastest going almost 100kmph. There are bumper cars for the young kids, and children from 0-3 can ride for free along with a full paying adult. Gröna Lund also has several concerts going on, especially during the summer, with a wide range of different artists performing yearly.

Top 5 Places to Visit In Sweden
(Visited 203 times, 1 visits today)