It's the time of year when everyone is getting ready to choose a right tourist destination for a vacation, and in case you still did not make up your mind, you may well try with Dubrovnik, Croatia. The ancient Republic, Dubrovnik, always was is still a tourist lighthouse which attracts people from all around the world. Those who still haven't seen this Mediterranea Pearl are probably not aware what they are missing. But we are here to help!
A Neverending Story
Dubrovnik is a beautiful city on the Croatian shores of Adriatic sea, and for centuries it used to be a small but independent Republic. Some records suggest that it was founded in the 6th century AD, and it gradually developed into an important trading port with strong navy. Its citizens were experienced traders and naval explorers famous all around the Europe and even further in places like India where they developed small colonies. But what makes Dubrovnik so unique is its sense of democracy and taste for arts and culture. Many famous thinkers, writers and poets used to live here and create magnificent works that are respected even today. And although Napoleon Bonaparte had made the end of the Republic's independence, the feeling for culture has been preserved until today. Dubrovnik is one of the top tourist destinations in the world today and a place where famous moviemakers shoot scenes. Game of Thrones and Star Wars producers are Dubrovnik's latest guests so don't be astonished if you meet some celebrities while roaming the city's streets.
What To See?
Well, there are truly hundreds of amazing places in Dubrovnik you should check out but since you probably won't have that much time you might consider to visit at least the major ones.
City Walls
Probably the best way to start your adventure in Dubrovnik is to visit its astonishing walls that used to protect the city from numerous invaders. Once you climb the walls, you will be able to see the whole town as well as the beautiful Adriatic sea that is surrounding it. Also, while you are there, don't miss a chance to see other important parts of Dubrovnik's defences such as the St. Luca Tower or the St. John Fort. Those who are brave enough can also go to the Fort Lovrijenac, but have in mind that the object is located on top of the 40 meters high cliff looking down on the sea.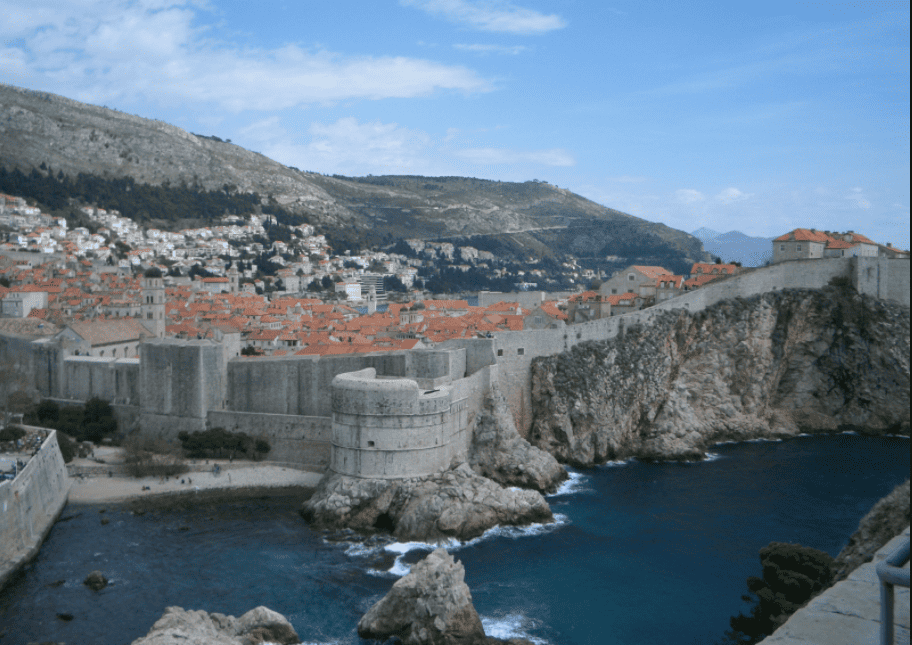 The Old City
Those who are not great fans of high places should directly go the historic centre of Dubrovnik. Your first stop might be the Large Onofrios Fountain built in the 15th century where you can refresh yourself a bit and get ready for other adventures. Then, you should go to the main street called Stradun where you can enjoy the amazing baroque architecture of various palaces or public and noble houses. Probably the most beautiful manor is called Sponza where famous artists and scientists used to meet and discuss various issues. Those who are into shopping can go to Placa where they can buy some local merchandise and souvenirs.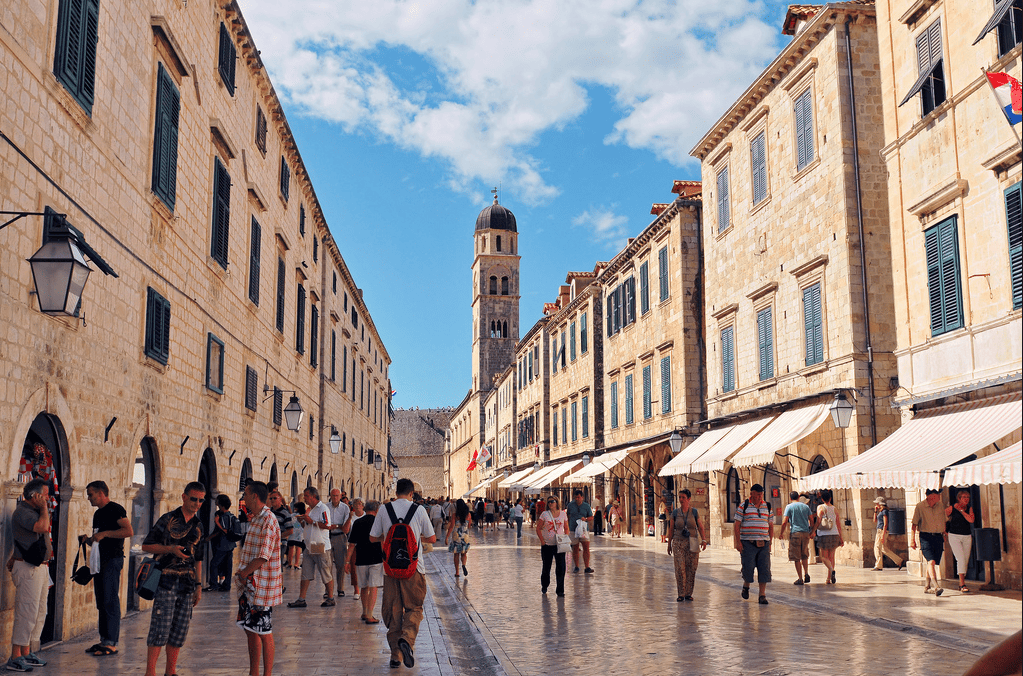 Museums
And if you want to learn a bit more about Dubrovnik's history you should go to one of many museums in the city. Nautical Museum may be the first one you should go to because Dubrovnik was the Merchant Republic and here you can find out all about its famous vessels which used to travel all around the world. Also, Historical and Cultural Museum will be a great place to hear some of the interesting stories from the city's past that will help you understand the unique mentality of Dubrovnik's citizens.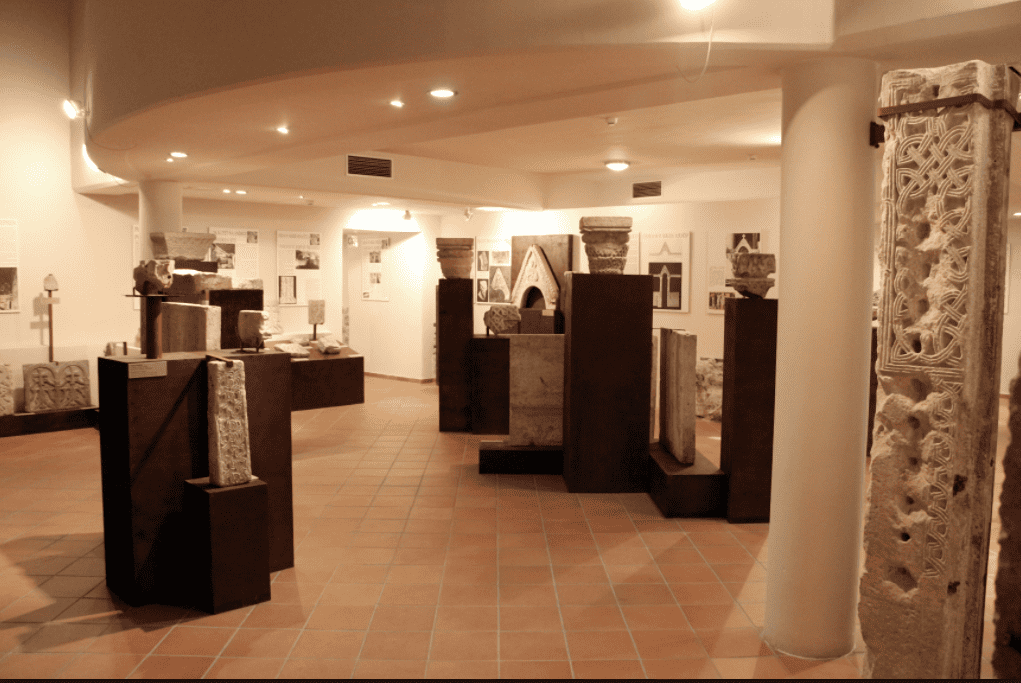 Beaches
And of course, it would be a shame to visit a coastal city and not test its beaches right? Dubrovnik is truly an amazing place because everyone can find a beach that suits his or hers needs. There are rock, pebble and sandy beaches, as well as public and private, so you can choose whatever you might like. Our favourites are Buza Beach, which is located beneath the city walls, and Copacabana that has most activities. But if you have enough of time, you might go to the nearby islands of Kolocep and Lopud since they are indeed top destinations worth visiting.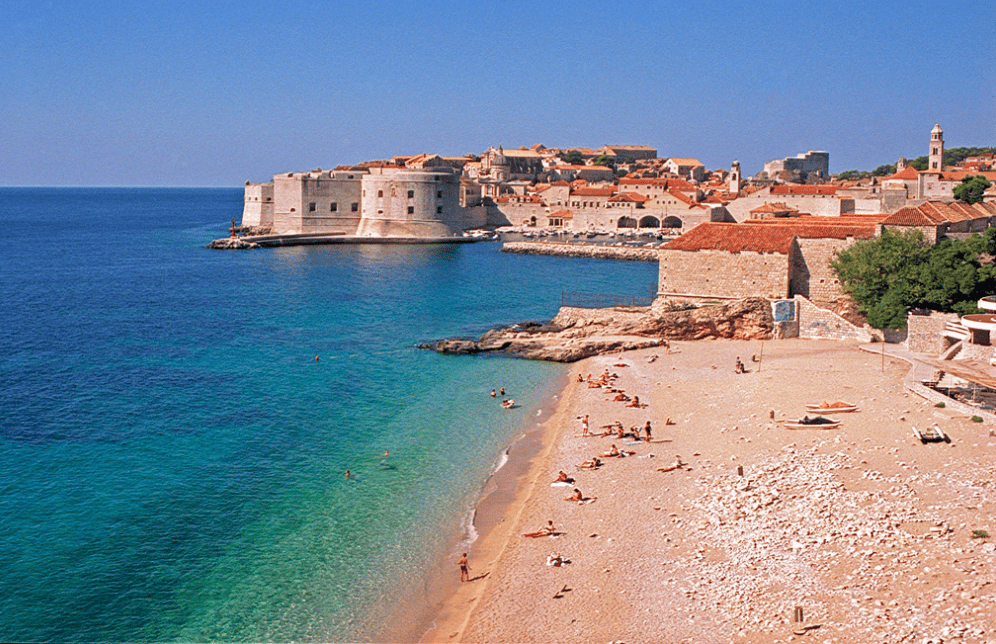 Once you visit Dubrovnik, you will be aware why famous movie stars such as Tom Cruise or Angelina Jolie come here almost every year. The old Republic raises again so don't miss a chance to be a part of it.
(Visited 114 times, 1 visits today)