Best Cities to Visit in Europe
Europe is well-known for having some of the best cities and countries in the world. Europe has such a wide range of cultures and attractions which make it a great place for the whole family to visit. Whether you're in Greece to eat some authentic souvlaki or in France to have some fine croissants, Europe has something for everybody.
1. London, the United Kingdom.
London is the capital of England and the most populated city in the UK. It is one of the most culturally- influencing cities in the world, with hundreds of different movies, books and art based on it. It is the world's most visited city by people from all around the globe, and London has even hosted the Summer Olympic Games three times. London's culture is diverse, with over 300 languages being spoken, and there are over 8 million people currently living in London today. London has four world heritage sites, and they are some of the most well-known places all across the world. The Tower of London, Buckingham Palace, The River Thames, Trafalgar Square, etc. The list goes on. London also has hundreds of different galleries, theatres, restaurants, and parks. It is a very prestigious city, and there's a good reason for that.
2. Dublin, Ireland.
Dublin is the capital of Ireland, with a population of over 1.2 million people. Founded by Viking settlers, Dublin has an abundance of Irish History behind it and there is no doubt of its authenticity. Ireland is known for its pubs, and Dublin has numerous different quality pubs. Dublin's got the Olympia theatre, magical walking trails, picturesque lakes, dozens of cycling trails and even many places to ride a horse. You can visit the Guinness Storehouse to see how the famous beer is made, go to Phoenix Park and have a picnic, or go to Dublin Castle and look through the grounds that are centuries old. Dublin is a wonderful place for foreigners and locals alike.
3. Prague, Czech Republic.
Prague is a magnificent city, containing brilliant historical and cultural sights. The largest city in the Czech Republic, this lovely capital is situated on the Vltava River, and it has a population of over 2.2 million people. Prague was founded around the 7th century, and it was the capital of the kingdom of Bohemia and the residence of several Roman Emperors including Charles IV, who was the ruler of Rome after 1346 – 29 November 1378. Prague is one of the most popular tourist destinations in the world, and in 2014, it received more than 6.4 million tourists in one year alone. It also has over 10 museums, numerous galleries, cafes, fine restaurants, cinemas, and other attractions such as Charles Bridge and Prague Castle.
4. Paris, France.
Paris, one of the most visited cities in the world, is a global centre for all sorts of things. Art, fashion, culinary delights, and culture. France has a population of over 2.2 million people, and it is known mostly for its architectural landmarks and cafes. There are hundreds of amazing attractions to visit in France, from The Louvre, (the most visited art museum in the world in 2016.), to the esteemed Eiffel Tower, to the Opéra Garnier. No wonder over 22 million tourists visit Paris every year! And once you finish observing all the art in one of the museums, you can go to eat in one of the 9000 luxury restaurants with the finest food and drinks.
5. Athens, Greece.
Athens is well known for being one of the oldest cities in the world, with a recorded history spanning back nearly 3400 years. It has and always will be a global centre for the arts and philosophy, being the birthplace and death place of Pluto, the famous Greek philosopher. Athens has a population of 664,000 which is the sixth most populated capital city in Europe.  It also contains the port Piraeus, which is the largest passenger port in Europe, and the second largest in the world. Getting to Athens is easy, and there are many boats that are setting sail for an economy price. Athens contains two UNESCO world heritage sites, the Acropolis and the Daphni Monastery which have a rich history and guided tours. The Parthenon (temple ruins) is another amazing place to visit. There is also the Odeon of Herodes Atticus which is a stone theatre that is thousands of years old, and regular music, plays and comedians are staged there.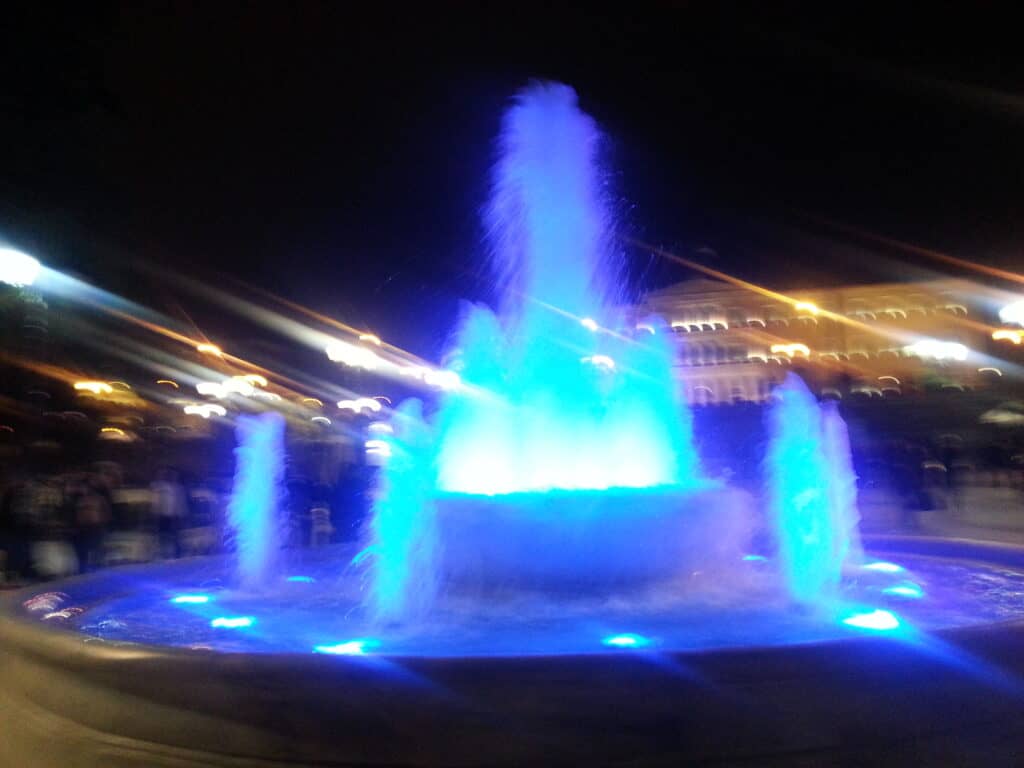 6. Berlin, Germany.
Berlin is the second most populated city in Europe, with a population of over 3.7 million. It is a city of culture, science, politics and media. The city is well known for its orchestras, museums, entertainment venues such as theatres, and the numerous festivals that happen every single year (including Oktoberfest and the Berlin international film festival). Germany is also the home of diverse architecture which has a very long, rich history with buildings such as the Cologne Cathedral. Germany is the third-most visited city in Europe with 11.9 million visitors in 2014. You can visit the Reichstag, Brandenburg Gate, the Pergamon Museum or just visit the Gendarmenmarkt. (a public square with famous architecture and a Christmas Market every year.)
7. Rome, Italy.
Rome has 2,876,051  residents which makes it the highest populated country in all of Europe.  Rome is also one of the most photogenic cities in the world, with some of the most picturesque architecture ever built. This includes the Colleseum and St. Peter's Basilica, which are both monuments filled with centuries of history behind them. They are also some of the most popular tourist attractions in Europe and are renowned and revered by people all around the globe. Rome is a magical place with hot weather, lovely cafes, lush parks and much more. You can explore the city and find out all of its quirks, or just visit one of the many museums and bring the whole family with you. Rome has panoramic views, delicious food and is a great place to learn all about Roman culture and art.
8. Madrid, Spain.
Madrid has almost 3.166 million inhabitants and it is the third-largest city in Europe. Madrid's influences on entertainment, environment, media, fashion, science, culture, and the arts all contribute to its status as one of the world's major global cities. Madrid's got many popular museums such as The Golden Triangle of Art which contains three different museums, the Prado Museum, Reina Sofia Museum, and the Thyssen-Bornemisza Museum. They are all exhibiting different things and they are very popular among tourists. You can also visit Buen-Retiro park and see the beautiful lake, or go to the Royal Palace of Madrid and get a tour of the building.
9. Saint Petersburg, Russia.
Saint Petersburg has over 5 million inhabitants. Saint Petersburg is the place where the Hermitage museum is located, and it is one of the largest art museums in the world showing much of Russia's historical and cultural heritage. You can also visit Peterhof Palace, another museum complex surrounded by parklands and fountains. If you like religious history you can also visit Saint Isaac's Cathedral or the Kazan Cathedral. The Mariinsky Theatre is a grand 19th-century concert hall with music that happens weekly, and many different shows for children and adults alike.
10. Budapest, Hungary.
Budapest has a population of over 1.7 million and it is the capital of Hungary. Budapest is one of the most densely populated cities in the EU, due to its popularity with tourists. (over 10 million tourists each year.) Budapest has places to visit such as Buda Castle which is the venue for the Hungarian National Gallery and different sculptures and displays. Széchenyi thermal bath is also a very relaxing place to visit, a bathhouse that was built in 1913 where you can just sit in warm water and unwind.
Thank you for reading our favourite cities to visit in Europe.
(Visited 129 times, 1 visits today)