India is a beautiful country located in South Asia. It is the second-most populous country with more than one billion people. India is well-known for its cultural history, religious and cultural diversity, spirituality values, and biodiversity.
Here is a brief overview of some popular tourist destinations in India.
Taj Mahal
This architectural beauty is located in Agra. Taj Mahal is built entirely of white marble and is a classic example of Mughal architecture. It was build by Mughal emperor Shah Jahan in memory of his wife Mumtaz Mahal. It is a UNESCO World Heritage Site.
Ajanta Ellora
Ajanta Caves are located in Maharastra. These rock-cut cave monuments display paintings and sculptures considered to be masterpieces of Buddhist religious art. Ellora caves represent Indian rock-cut architecture. Ajantha and Ellora caves are UNESCO World Heritage Sites.
Mysore
Mysore is a city located in the state of Karnataka. It is well-known for its rich culture and architectural beauty. The city is famous for its palaces. The main palace, Brindavan gardens, Chamundi hills, Jaganmohana Palace, Mysore Zoo and Ranganathittu are popular tourist attractions in Mysore.
Jaipur
Jaipur is also known as "Pink City" and is dotted with many beautiful gardens. This well-planned city is located in the semi-desert regions in Rajasthan. Jantar Mantar, Hawa Mahal, Central Museum and Amber Fort are some tourist attractions in Jaipur.
Leh
Leh allows you to experience the essence of the awesome Himalayan Mountains. It is adventure lover's paradise. Shanti Stupa, The Victory Tower,War Museum and Chamba temple are some popular tourist destinations in Leh.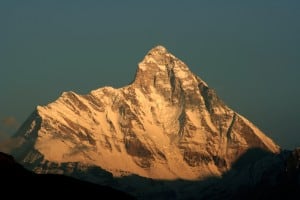 (By Michael Scalet from India (Flickr) [CC-BY-SA-2.0 (http://creativecommons.org/licenses/by-sa/2.0)], via Wikimedia Commons)
Corbett National Park
Jim Corbett National Park is the oldest national park in India and the home of the Bengal tiger. Located in the sub-Himalayan belt, this national park is a popular ecotourism destination.
Khajuraho Temples
This UNESCO World Heritage Site is located in the state of Madhya Pradesh. The temples are made of sandstone and are well-known for their erotic art. Experts believe that they suggest tantric sexual practices.
Goa
Goa is a small state located in western India. It is famous for its beautiful beaches. The Calangute beach in Goa is known as "The Queen of Beaches". The state is rich in flora and fauna.
Belur and Halebid Temples
These Hindu temples, which were constructed using soapstone, are world-famous for their stone carvings. The walls of the temples are covered with animals, stories from the Hindu mythologies, birds and dancing dolls.
India
India offers something of the other for everyone. Trip to this wonderful country is enriching, refreshing and ennobling.
If you are a frequent traveller or enjoy blogging about your holidays and other subjects and would like to make money doing so Click On The Link Below

(Visited 48 times, 1 visits today)