5 best places to visit in Bavaria
Bavaria is the largest of the sixteen German states, nearly covering up one fifth of Germany. Best known for hosting Oktoberfest in Munich every year, Bavaria is filled with beer halls. That's not all it has though. Museums, pristine lakes, castles and forests, Bavaria has a wide range of different places you can visit- Whether you enjoy drinking beer or not.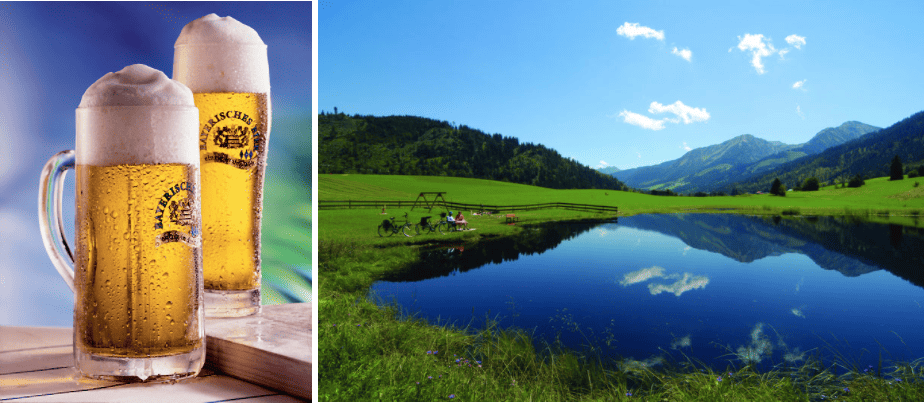 Nuremberg Castle
Situated in the middle of Nuremberg, Nuremberg castle is considered to be one of Europe's most formidable medieval fortifications. Starting from a humble beginning in the mid-11th century, and almost completely rebuilt after the Second World War, this castle is quite an amazing place to visit. The museum presents an excellent exhibition on the castle's history. If you're a historical person and you enjoy interesting places then this is a place for you.

Viktualienmarkt
Viktualienmarkt is a food market in the center of Munich. Originally a farmer's market in the early 19th century, Viktualienmarkt is a massive area covering 22,000m squared with food stalls selling flowers, poultry, cheese, bread, juice, and so many others. There is many different events, ranging from gardener's day to "dance of the market women" on Shrove Tuesday. If you enjoy buying quality food, this is the place to go.

Zugspitze
Zugspitze is the highest mountain in Germany, at a massive 2962 metres above sea level. There are three cable cars which run from the top of the Zugspitze to the bottom. The views that you can see from the cable car are brilliant, nothing short of breath taking. There are various hiking and ski trails which you can reach to get to the top of the mountain, with three main routes to the summit. The Zugspitze is a very popular snowsport destination during the winter, being the highest ski resort in Germany. If you enjoy hiking, skiing, or just magnificent views, this is a great place to go.
↑
View from the top of the Zugspitze in a cable cart.
Olympiapark
Olympia park is an Olympic park which was made for the 1972 summer Olympics. Even though it is not used for Olympics anymore, it is used as a venue for many different events, predominantly cultural and social. Some examples of some of these events are the four day run, Munich triathlon and twenty-four hour swim. From the top of the tower you can see the whole park, and you can take a stroll around the hall and admire some of the memorials and the magnificent structure of the building. There's many restaurants nearby, so once you've finished your stroll, you can go and eat some fine food and drink some fine alcohol. If you're a sporty person, this is a great place to visit.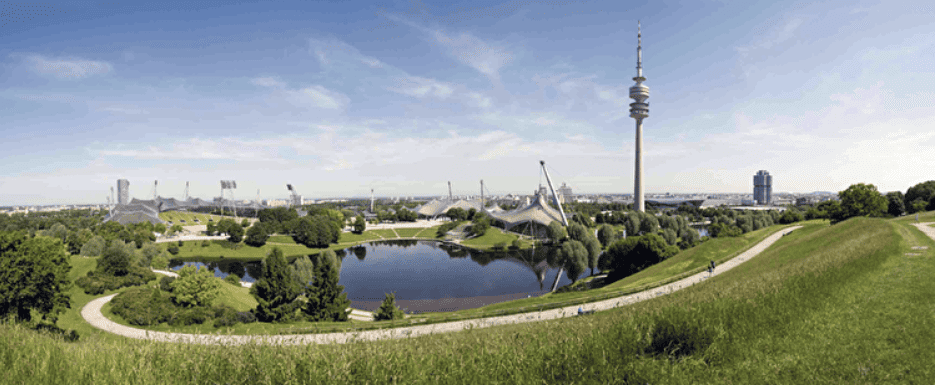 Linderhof Palace
Linderhof Palace is a chateau, located in southwest Bavaria. It was built by King Ludwig II and it was the only palace out of three that he saw finished. If you get to experience a tour of this magnificent building, you will observe a hall of mirrors, (made for the slightly eccentric king himself) two tapestry chambers, and the dining room where King Ludwig II himself ate. If you take a stroll around the building, you will see beautiful golden statues, colourful flowers, and many fountains to admire. Visiting the Linderhof Palace is a brilliant experience for any history lover or any person who enjoys good architecture.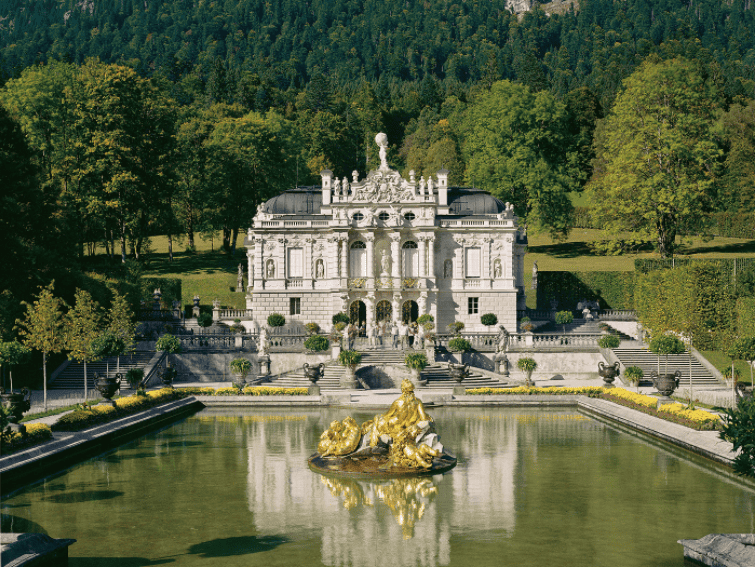 Bavaria has thousands of magical places to visit, this article only being a fraction of what Bavaria has to offer. But if you enjoy good food, breathtaking views, snow sports, or alcohol, Bavaria is a yes to visit. With the multitude of different places to go and things to see, you will never run out of ideas.
5 best places to visit in Bavaria
(Visited 235 times, 1 visits today)