Archives For Travel Tips
HOW TO NOT GAIN WEIGHT DURING TRAVELLING
Traveling around the world definitely has a lot of perks to it, such as meeting new people, you experience a new culture, it broadens your horizon, widens your perspective of the world etc.
However, there are also some cons of traveling such as potentially gaining weight due to lack of exercise, indulging too much in the local cuisine, drinking too much alcohol etc.
You're probably wondering how we can minimize these negative factors while still enjoying ourselves to the fullest possible.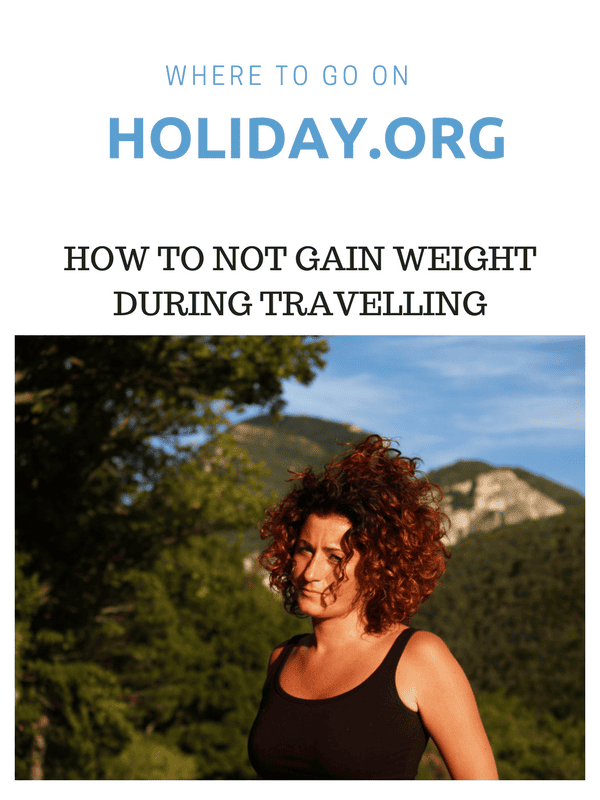 Here are some tips and trick you could use to still keep in shape during traveling.
1) CHOOSE HIGHER PROTEIN FOODS
When you go out to eat always choose foods which are high in protein. Protein is extremely helpful when it comes to dieting as it has extremely high satiety levels as shown in this study (https://www.ncbi.nlm.nih.gov/pubmed/15466943 ).
And as you can imagine feeling full is one of the most important factors when it comes to managing body weight.
Alongside feeling more full, protein actually helps with burning more of the total body fat and trunk fat when calories are restricted as shown in this study (https://www.ncbi.nlm.nih.gov/pubmed/22691622 )
2) CHOSE LOW-CALORIE DENSITY FOODS
Calorie density can be described as how many calories a certain food contains per gram of food. The more calories it contains, the more calorie dense it is.
Obviously choosing low-calorie dense foods is optimal for keeping higher satiety levels and preventing fat gain.
The best low-calorie dense options are fruits, vegetables, low-fat dairy products, leaner cuts of meat etc.
3) BE MINDFUL OF ALCOHOL OPTIONS
Staying completely away from alcohol drinking is of course for most of us, simply put not realistic.
So what should you do if you plan on drinking?
If you want to minimize fat gain you should:
Avoid adding sugar beverages to your alcohol (like adding fruit juice to vodka for instance).

Avoid cocktails as they are filled with sugar.

Avoid eating high-fat foods after drinking as alcohol consumption temporarily inhibits fat oxidation (or "fat burning") as shown in this study (

https://www.ncbi.nlm.nih.gov/pubmed/3280601

 ).
4) INCORPORATE SOME EXERCISE
I don't know about you, but I love to exercise. If you aren't of the same opinion, that's unfortunate, however, you should still try to incorporate at least some exercise while traveling to burn more calories.
Remember, the more you exercise, the more you can, in turn, eat and drink.
There are many "sneaky" ways of incorporating exercise into your traveling program such as taking hikes, traveling around with a bicycle rather than a car, going for a long swim if you are near a beach etc.
You could also do some bodyweight or resistance band exercises (link to https://www.masswithclass.com/best-resistance-band-exercises/ ) which do not require a lot of room, just some will to exercise and some imagination.
5) SAVE YOUR CALORIES FOR LATER
Most people ingest too many calories in the evening/at night when they go out to eat and possibly follow that up with some drinks afterward.
I have already mentioned how to minimize fat gain through proper food and alcohol choices, but there is another alternative where you actually don't have to hold back from eating everything you want.
This alternative involves doing a short fast throughout the day or eating very small protein based meals throughout the day and then going "all out" at night. Eating little throughout the day will leave you with a lot of calories to play with at the end of the day and you will be able to eat and drink your favorite foods and drinks without restricting yourself.
CONCLUSION
Travelling is fun, but gaining unnecessary weight while travelling isn't.
Follow the above-mentioned tips and you'll minimize fat gain as much as possible.
ABOUT THE AUTHOR
Matjaž is a personal trainer and has BSc in Food Technology and Nutrition.
Currently, he is also attaining his Master's degree in Sports Nutrition.
He promotes a healthy lifestyle and helps people achieve their fitness goals.
He regularly writes about exercise, nutrition and supplement tips on www.masswithclass.com
HOW TO STAY IN SHAPE WHILE TRAVELLING
If you are going on a trip and you generally care about your physical fitness, you might be worried about how you are going to maintain the gains that you have worked so hard to get. There are a number of ways in which you can stay in shape while travelling.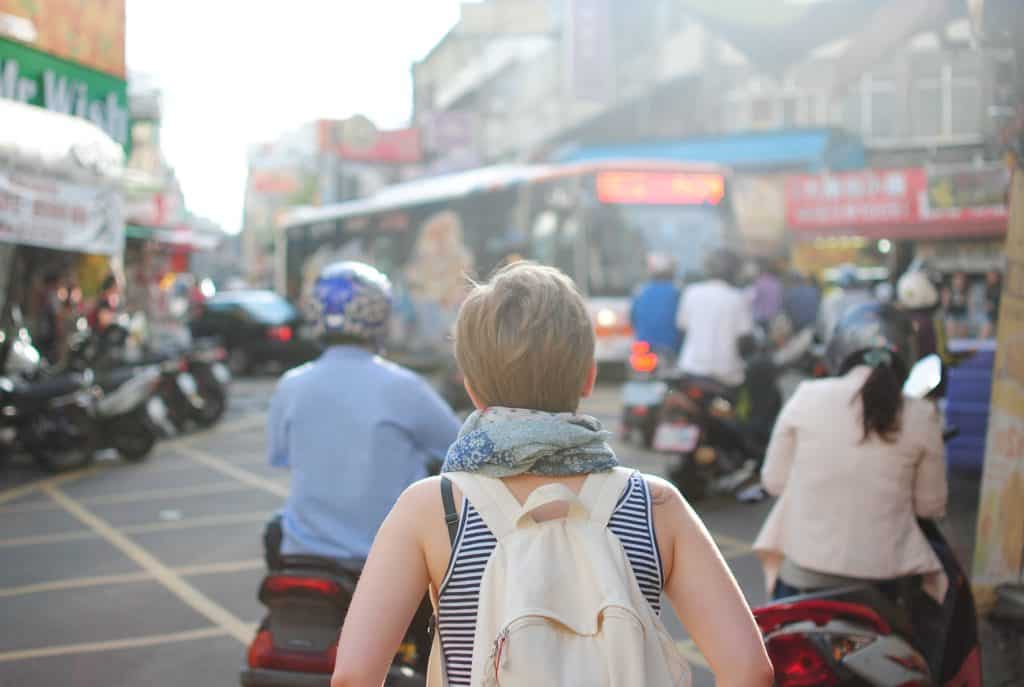 First of all, you can go for those activities during your vacations that would help you stay in shape. For example, you can just go on a hiking trip and this would help you stay in shape automatically because you would be taking part in such rigorous physical activity while you are on your off days. You should also consider taking some time out to exercise during your vacation.
Everyone knows that this is boring and would take away from the enjoyable nature of your time away from work and regular life, but sometimes doing things like this is important in order to establish a sense of routine that would help you stay as fit as possible. Taking your weights along with you can be a real hassle, but you can just take the best adjustable dumbbells and that would be the end of that. You would not need to rely on anything else in order to exercise. Also try pushups and the like, they don't require equipment either and are very effective.
Alternatively, you could go for activities while you relax that would help you stay in shape. Swimming is a great example, it can help you to exercise without putting a great deal of strain on you. You can also try playing sports, these are a lot of fun and are great for fitness because they use your muscles and help you work up a sweat.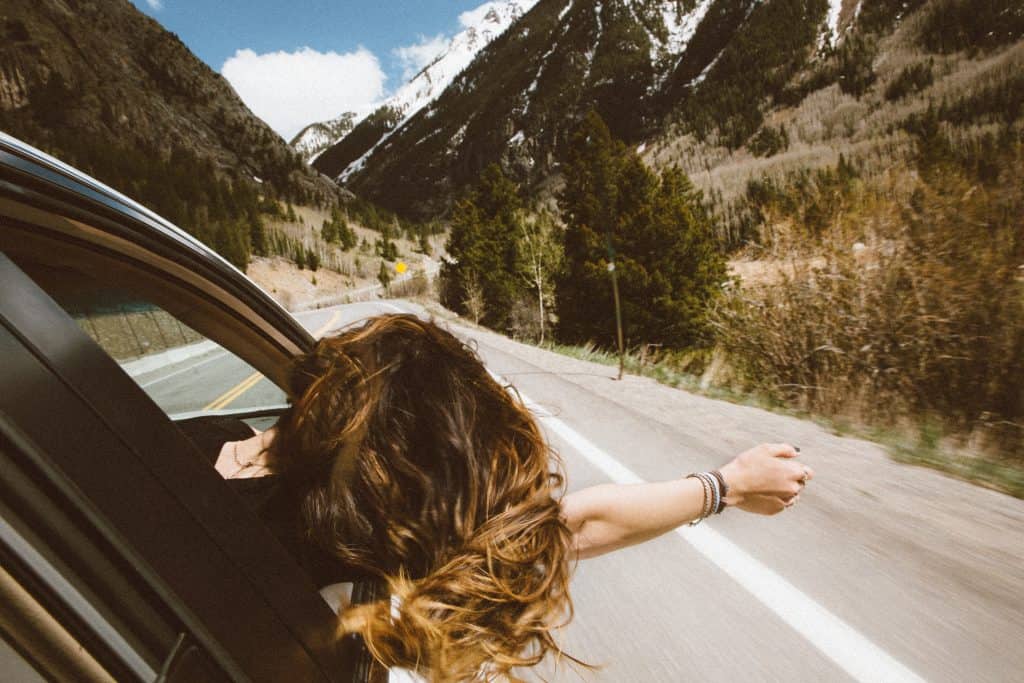 Additionally, you should pay close attention to your diet. Just because you are enjoying yourself doesn't mean you can indulge too much. Doing so can be extremely detrimental to your health. Eat well, but in moderation. This will prevent you from getting fat during the two weeks that you are relaxing. You should also try your best to avoid carbs, this can allow you to eat delicious meat without having to control your portions. Also, stock up on detox juices, they will prevent fat from accumulating and are excellent for your overall health as well. This process is complicated but it is clearly essential!
Author Bio: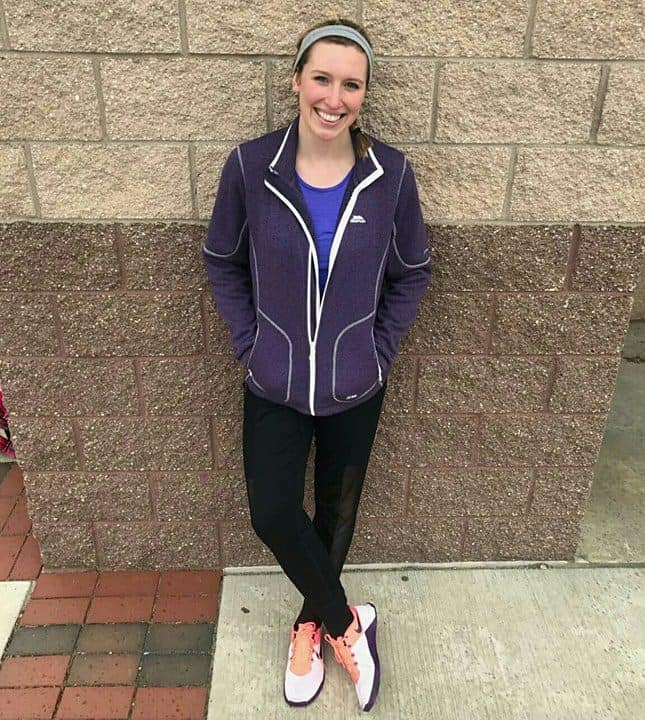 Ida Jones is a mother of two little ones. She enjoys home-based workouts, cardio exercises and long runs. She loves spending her vacations outdoors with her kids around nature. She believes in clean and healthy eating. She regularly writes about fitness tips and much more at Fitness Grit.
Backpacking Travel Tips For South East Asia
Backpacking Travel Tips For South East Asia
Are You Planning To Go On A Holiday?

Before you set out on your journey, ensure you do a proper check on your travelling details, such as flight schedule, hotel reservations, currency exchange, etc.
Are You going to a new country or a new place chances are they have very different way of life, their culture may be completely from yours, it's also a good idea before you set off on your trip to find out more about the local customs and ways of life.   Having a knowledge of a few of the basic words to communicate when you are there will also help. 
Using Google or You Tube you can easily find out a lot of information about the local language customs etc.   So to avoid any big surprises or shocks I suggest that you do some research before you leave. 🙂
Here Are 10 Top Travel Destinations That I recommend You Visit. 
Luxembourg – Luxembourg is a very small place but definetely worth passing through there are a few really nice restaurants there and it makes an ideal place for a spot off when travelling through Europe by car.
Switzerland – Switzerland is amazing the scenery is secont to none we stopped off in a hotel called the Pilates Hotel about 2am in the morning when  we woke up the next morning and looked out of the French doors we where looking onto lake como there where lovely boats, The breakfast was absolutely amazing pastries ham and cheese like no other.   It was a lovely village noticed that most people left their cars unlocked and took a lovely drive up the Alps.    The restaurants have lovely fresh smoothies and joices every kind you can imagine which is prepared  right in front of you. It may not be cheap as for 3 Adults and two children  lunch was about 130 Euro but definetely worth checking out for sure.
France – France is not one of my favourite places as I am not big on the personality of most of the french people I have come across.  But I hear the south is France is maean't to be very beautiful although I have driven through France many many times.  I stayed for 5 days in Paris I am not sure what all the hype about Paris is about I thought the city looked quite dirty and I could think of much nicer places to go on a vacation.
Germany – Germany is a very beautiful country even if the Germans don't all like foreigners that much.  The food is very good everything is kept spotless they have some great ideas and there are many beautiful building to see. If you take the country roads instead of the Autobahn you will find yourself driving through some very beautiful picturesque villages and towns.
Holland – I lived in Holland up until I was 5 years old and even visiting it 30 years later it was just as I remembered it.   They have the best cheese and dairy products plus the potates mit Mayonaise and the Panakooks are amazing. Make sure you also taste their Sate dishes as they tastle like nowhere else.
Austria – Austria is another very picturesque beautiful country to drive through the food is very similar to Gemany highly recommended if you haven't been to Austria no trip is complete without a visit. In the summer the views are absolutely breathtaking.  In fact I even remember driving through Austria with my dad one January in the snow playing Johann Strauss The Blue Danube.  Yes definetely one of lives better memories highly recommended.
Greece – When I think of Greece I think of hospitality, sunshine, great food and picturesque places, clear blue water with tropical fishes swimming around you. My dad was originally from Athens and I remember during my childhood visiting his brothers house in Kalamata by the beach…  All these amazing tropical fish swimming round your feet etc.  Yes there may be some financial problems going on in Greeece and due to the EU the prices can be a bit high.    But the location, the weather the amazing food, the hospitality, The desserts and pastries makes Greece along with Switzerland one of my top destinations to visit.
Italy – Once again lovely weather Green Sea I love swimming in the warm sea in Italy. It is a beautiful country once again you need to be there to believe it.  Only problem we had when we where there is that the only thing to eat before 7pm in the evening was cold pizza or snacks.  All the restaurants open at night so if you want a decent meal patience is important.  The food is good and the drivers are crazy make sure you keep your foot well down on the accelerator when driving or you will attract a few crazy Italian drivers beeping the horn.
Belgium – Belgium is similar to Holland good food just feels like exactly what it is.  Yes you are nearly in th emiddle of Europe everyone is speaking different languages but the place feels like the centre of civilisation.  If I was going to live somewhere Belgium would definetely be one of the countries high up on my list of consideration.
Bulgaria – You either love it or you hate it good experiences or bad maybe a little of everything. The weather is hot places I recommend visiting on a trip to Bulgaria would be Nessebar,Sozopol,St Vlas and definetely worth a day out at Sunny Beach as well along  the black sea coast.  Prices in Sunny Beach are much higher than in the rest of Bulgaria specially for the tourists yes it is worth a visit but don't spend all your time or money there. Also make sure when visiting Bulgaria that you visit Burgas it is an amzing place and definetely worth a visit.  You may come across some bad restaurants when you are there but after bing there a while you will discover the best places to eat. And when you do the food is great.
15 Things To Remember On Your Next Holiday
You are packing your bags your holiday is booked then you start worrying what happens if I forget something important before I go?
That's where these travel tips come in handy.
1. Check the country you are going to a good  before you go on your trip,find out if you or any one of your travelling companions need a visa on your passport before you go.
2.Make sure you have and bring a valid passport if you are lucky enough to be able to hold a duel nationality carry two just make sure you pack them separately in case any of your stuff goes AWOL on your trip.
3. If you are planning on driving or even if you are not bringing a driving license is a good idea. Besides you never know where you might get stranded and need to hire out a car.
4. Bring plenty of money in different forms possibly a couple of different currencies and have some money on a few different bank cards in case one of your cards get blocked.
5. Check with your bank providers before leaving and make sure your credit and/or debit cards work in the countries you are travelling too. If not then make some contingency plans before you leave the country.
6. If going by airplane make sure that you check the cabin baggage luggage measurements and weight before you leave to save any unexpected last minute surprises.
7. I recommend always having a couple of items for taking videos or pictures make sure you empty all your memory cards and fully charge your batteries before setting off on your trip.
8. Remember to bring chargers for all your electrical equipment like laptops,tablets,mobile phones and satellite navigation tools.
9. If you have a sattellite navigation system before you leave make sure it has maps installed for the country you are staying in.
10. It is also a good idea to get your mobile phone unlocked that means whenever you are travelling you can buy a pay as you go simcard and have telephone and internet access without getting huge bills for roaming and incoming calls etc.
11. Make sure you have adapters for any electrical stuff so you can use your chargers and electrical items in those sometimes strange sockets.
12. When driving abroad make sure to think carefully before setting off in a rental car what side of the road you are meant to be driving on. It is easy to end up on the wrong side of the road especially if you are getting a little tired.
13. Find out about the cultural differences the country has before setting off so you don't end up in hot water by saying or doing the wrong thing.  I nearly got arrested in a bar in America for accepting a beer from a friend even though I was 26 because I didn't show ID all hell broke lose lol…
14. Make sure to pack for the place you are going I remember when I went to New York I forgot one of my bags with my trousers and black shoes I arrived wearing a pair of shorts trainers and a T Shirt and when I arrived the rain bucketed down I looked like a drowned rat..  So if you are going to the Arctic bring your snow gear and if you are heading to Mauritius bring your T Shirt and shorts and make sure there are no storms expected when you arrive.
15. Expect the unexpected try to think ahead about the things you will need on your trip and the things that you take for granted be a prepared as possible. Also keep more than one wallet seperate your cards and money that way if you get robbed or lose something you won't end up penny less in a strange country..
If you have any other great travel tips you would like to share with us feel free to post them in the comments section below.
Looking to book your next holiday then feel free to
Click Here To Get The Latest Deals
15 Things To Remember On Your Next Holiday
Travel destinations – April
April is the month when spring is already starting to take effect widely. The sun shines almost everywhere and the heavy coats and jackets are not worn anymore. If you woke up from hibernation, it's time to visit some of the most interesting destinations the world has to offer in April.
New Orleans, Louisiana. New Orleans is the jewel of the North American state of Louisiana. It shimmers just above the confluence of the mighty Mississippi River into the Gulf of Mexico. The heart of the city lies between these rivers and the lake Pontchartrain. Because of the shape of the river, which meanders around the city, it was nicknamed Rotary city, although it is more convenient for New Orleans to be nicknamed "relaxation city" – in favor of the relaxed atmosphere of the city, but also the climate.
Why in April? Because from April 24-26 & April 30 – May 3. the famous New Orleans Jazz & Heritage Festival is held, which was founded in 1970. It is one of the most important and most prestigious festivals in the USA, as well as in the world. This year, you can see stars like as Elton John, Pitbull, John Legend, No Doubt, Lady Gaga, The Who well as many others. During the break from music you can visit the "Robinson" house and the "Lafayette" cemetery with its ornamented crypts and tombs. At this spot the movie "Interview with the Vampire" (1994) was filmed. There are many other sites you can visit as well.
San Antonio, Texas. If you have never been to Texas, USA, April is the right month to do so. At this time everything is marked by the Battle of the Alamo in San Antonio, traditionally for more than 100 years the San Antonio Fiesta is held. It had started out as a remembrance of the Battle of the Alamo, but has grown into an event that brought the city more than $300 million of profit annually. The Battle of Flowers Parade is particularly prominent, which is usually held around the middle of the event, which lasts a little more than two weeks. The Battle of Flowers Parade is interesting as an event because it is entirely produced by women and it has hundreds of thousands of visitors. Almost 100 thousand volunteers participate in this truly grand event. While you're in San Antonio, be sure to visit The Alamo house, Paseo del Rio, Spanische Governor Palast or, for example, San Fernando Cathedral. San Antonio is a destination you will remember.
Botswana, Africa. If you are adventurous and you have a fearless spirit, go on a safari in Botswana. Botswana is home to one of the best safari events in the world. From Victoria Falls, Okavango Delta to the luxury camps, an unforgettable experience just waiting to happen to you. The first destination on this extravagant and adventurous enterprise is certainly the Victoria Falls. With over 550 million liters of water per minute, which dominantly produces fantastic sound, this waterfall is one of the greatest natural beauties. What you can experience in the environment is the challenging bungee jumping, flight above the falls, Zambezi river cruise over dinner and the sunset. Next you will need, to raise the adrenaline, is a flight over the Okavango Delta. You cannot visit Africa without experiencing the sweetness of wild life. Also, other than the helicopter flight, you are able to ride and run deep in into the powerful delta. You must visit the heart of the delta, the so-called Mahaba Island and Eagle Island, where you will find refuge in luxury camps. There you can afford a few days off and everyday safari, where you will easily come across elephants, hippos and other wildlife.
Travel destinations – April
Travel destinations – March
Travelling is usually reserved for the summer and winter months when we're on holiday, because during the year we are not always able to take time and visit to the desired destination, either because of business and private obligations. However, this is not always the case. A great offer of happenings around the world in 2015 gives us a chance to, even if it's for a couple of days, go away and recharge our batteries for the exhausting duties that await us.
Singapore during March. Huge skyscrapers, delicious food resulting from a mixture of Chinese, Indian and Malay influences, a great opportunity for shopping and exciting life in different quarts make Singapore a great destination. Popularly called the "microcosm of Asia", this small island based nation will delight every visitor by its contrasts, strict rules, but also places for complete enjoyment. Singapore is very densely populated, and the center of the city is composed of several districts, known as the Central Business District, where the center of nightlife is. Those who have come to rest should go to one of three beaches on the island of Santos, located south of the city and the entrance is paid two dollars. Although it is quite expensive for "ordinary" visitors, you should visit and take a swim for at least one day. What is especially interesting during March is the Future Music Festival Asia 2015, which is to be held on 13th and 14th March. Ticket price for this event is 122 pounds, and this year it includes Avicii, Afrojack, The Prodigy, Fatboyslim and many more. It certainly ranks Singapore as a destination which is not to be missed in March.
Australia and New Zealand during March. Those who love sports, especially cricket should not to miss to visit Australia or New Zealand in March. Why? Because the 11th Cricket World Cup from is held in almost all major cities of Australia and New Zealand, from mid-February to the end of March. The winner gets a prize of nearly $ 4 million which adds to the excitement of the competition. Australia offers some of the most unique and most beautiful landscapes in the world. The pristine rainforests, coral reef Great Bonnier and the majestic landscape – Outback are not to be missed. Perhaps some of the most recognizable images of Australia are Uluru or Ayers Rock, which are sacred to the local community. This is a country of friendly people who carry a smile on their face and have a high level of hospitality. On the other hand, the New Zealand is graced with a variety of natural beauties and cultural heritages. Green forests, pleasant climate, unique wildlife. Moving from north to south we can see geysers and white sand beaches interchange, as well as numerous fjords, lakes and glaciers. This is also the country of extreme sports like bungee jumping. Do not miss to visit the famous tourist destination – Milford Sound, where directly from the sea rises high cliff enriched with waterfalls.
Dublin, Ireland during March. There is almost no place in the world where March 17th is not celebrated as St. Patrick's Day, especially in Ireland. The famous legend talks about one of the most popular Irish patron saints and about how he explained the Holy Trinity using the three leaf clover, known as the "Shamrock". The Irish have added the fourth leaf later, as a symbol of good luck. St. Patrick's Day's feast is a tradition lasting for over a thousand years. On that day, which is during the Great Lent, Irish families traditionally attend church in the morning and celebrate in the afternoon. Great lent is stopped for the day, and people dance, drink and eat traditional Irish dishes. Traditional symbols of this day are clover leaf and the color green. Until 1970, Irish laws were prohibiting restaurants from working on that day. But in the beginning of 1995, the Irish government began a campaign to use St. Patrick's Day as an advertisement for the promotion of tourism and Ireland. On this day Dublin is visited by more than one million people. In the town you should visit the Book of Kells, which is located at Trinity College. Also what is interesting to attend is the tour of the Guinness museum, where you eventually learn how to pour beer (and get a certificate).
Travel destinations – March
10 smart and useful travel tips
Travel can be hectic; full of difficulties and risks. One wrong decision can spoil your vacation completely. You may find yourself trapped in a crummy hotel room of a city, an expensive restaurant or an afternoon wasted in a dingy place. In order to have a smooth trip, you need some good planning. If you are a travel enthusiast and nothing gives you more pleasure than travelling, then you are in the right place. In this article, we will discuss about some smart and useful travel tips.
You can read some traveler reviews on the travel websites. Sites such as TripAdvisor.com, TravelPost.com and Yahoo! Travel have many useful and helpful tools where you can evaluate restaurants, hotels and tourist attractions of a city or country. By checking the reviews of hotels and tourist attractions in these sites, you can have an idea of where to stay and where to go. You can also join some travel forums where you can interact with other ardent travelers about the places, cities and countries that you wish to travel.
You can use your social networking sites like Facebook and Twitter while you are travelling. Once you are on the road, you can update your status such as "Does anyone know the best shopping destination in New York?" or "Can anyone suggest a good restaurant in Rome?" You would be surprised with the amount of help that you can get instantly.
You must buy travel insurance especially if you are going for expensive trips that are non-refundable. The insurance plan would cover baggage delay and loss, urgent medical expenses and you can regain at least some amount of the price of the trip if your trip gets cancelled at the last moment.
You must do the packing cleverly. It would be best if you can confine your luggage to only one bag. The fewer luggages you have, the more you would be able to enjoy. Figure out the items that you would require for the trip and stick to the list. Try to mix and match your outfits so that you can manage with fewer outfits.
You should never forget the five must-haves of a traveler: (a.) a durable smooth-rolling trolley bag (b.) a nice digital camera (c.) a copy of your passport, visas, insurance policy and credit card number (d.) a Ziploc bag for getting liquids and toiletries through airport security and (e.) duct tape.
Before going for your tour, you must go for a health checkup. Take health precautions and carry any medicine that you may require on the trip.
The laws of the country that you are visiting may seem harsh or weird but you must follow them to avoid any problem.
Keep in touch with your friends and family while you are on the trip.
Book your accommodation before reaching the city or country especially if you are due to arrive late at night.
10. You must secure your luggage well and should not leave your bags with a stranger or disregarded in a public place.
Plan out your itinerary well and enjoy your trip accordingly. Be careful and attentive while you are on your tour. Take safety and health precautions wherever required. And lastly, drop your work and home stress at your city and travel stress free.
10 smart and useful travel tips