Things To Do In Switzerland
In 2016 a survey took place which revealed the global ranking of happiness in 158 nations and when the report came out Switzerland turned out to be the second happiest country on the planet, isn't it fascinating. The question which comes in everyone's mind is that just what is making everyone so happy in Switzerland? Well here's the answer, this is the birthplace of skiing and it offers travelers much more than just slopes and chalets. From art to food to outdoor adventures, there's so much to visit in this small country and they also offer there some fun events and special experiences that might have a little something to do with why everyone is feeling the love.
So don't just sit back and think where to go in vacations just get packed and head straight for this small, mountainous and wealthy jewel nested comfortably in the heart of Europe. Add to it the stylish ski resorts of Zermatt or charming Berne echoing medieval times, celebrity-studded St Moritz, and the outrageous Zurich steaming with art and design or the cosmopolitan Geneva, and once you end up in this country this small yet amazing country will make your vacations unforgettable.
Via Mala Gorge: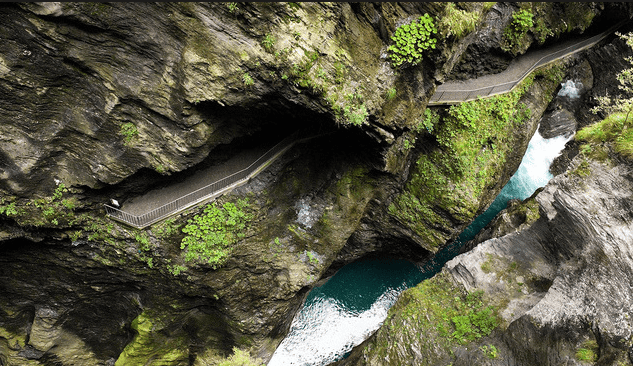 Between Thusis and Andeer the Via Mala Gorge lies. Via Mala Gorge means «evil road», and for many centuries it has enjoyed a unique mythical status. This is a natural monument with its rock walls is 300m long and has 321 stone steps which lead you safely down into the depths of the gorge and is easily accessible to visitors.
Long time ago this natural monument was probably one of the most feared section of the historic transit route known as the Via Spluga . Nowadays,this monument is a «must see» for tourists.Chapel
Bridge (Kapellbrücke):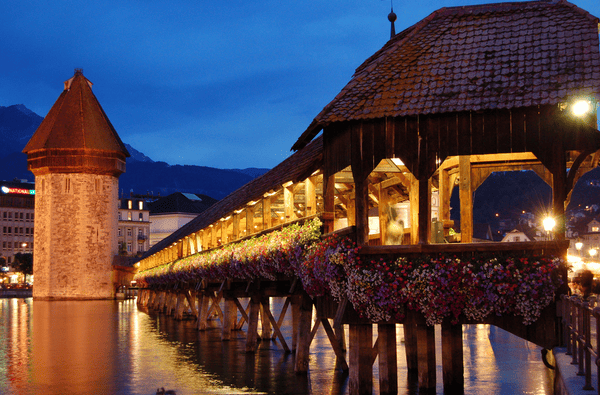 Chapel Bridge ("Kapellbrücke") that surrounds the Reuss River in the city Lucerene is a wooden pedestrian bridge. It is named after the nearby St. Peter's Chapel, it was built in 1333 and is one of the oldest wooden bridges in Europe.Today, it is one of the Switzerland's main tourist attraction.
The Old City of Berne:
"It is the most beautiful that we have ever seen," wrote Johann Wolfgang von Goethe in a letter to his friend Charlotte von Stein during his stay in Bern in 1779. Today the Swiss capital still enchants its visitors with its charm and diverse attractions and events.
This is the only city in Switzerland which offers such a wonderful wealth of culture, entertainment and leisure. Hurry and hectic are foreign words to the Bernese. In their city, people enjoy life up to their fullest and take time for what is important. It's entirely easy to relax and enjoy oneself in this unique Old Town atmosphere
The Rhine Falls: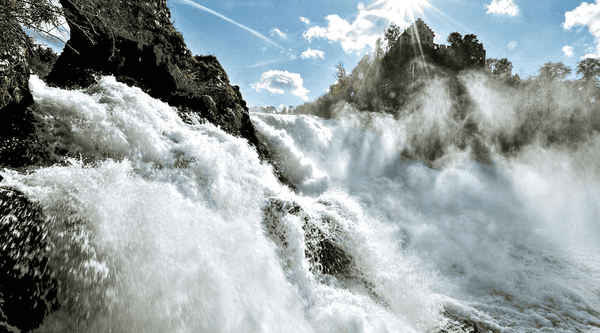 Rhine falls is 150 m wide and 23 m high waterfall is located near the village of Neuhausen in Northern Switzerland. Even though the Rhine Fall receives massive tourism every year, the natural beauty is just overwhelming and it is for sure worth your time. May/June is the best time to visit because at that time the amount of water peaks are at their best.
Wanting to book your next holiday to Switzerland 
Click Here To Get The Best Deals
(Visited 238 times, 1 visits today)