Ready For Living the good life, on the cheap, in Negril, Jamaica
Negril, Jamaica is best know for its 7 mile beach, watching beautiful sunsets from the cliffs, and very expensive, all-inclusive resorts. When I decided to move to Jamaica for a few months I knew I'd be interested in seeing the beaches and sunsets. The all-inclusive resorts…not so much. I was after a different experience, one I could never get at an all-inclusive resort. I wanted to experience the real Jamaica. I wanted to live where the Jamaicans lived, eat where they ate, and drink where they drink. I couldn't have been happier with that decision. I initially decided I wanted to spend a few months in Negril. By living like the locals do not only was I was able to stretch my budget, I was able to stretch my stay to a wonderful 6 months. I lived, ate, and drank very well, all at a fraction of the cost the other tourists were paying. If you'd like to live like a king in Negril, but have a paupers budget, here are a few tips to help you out.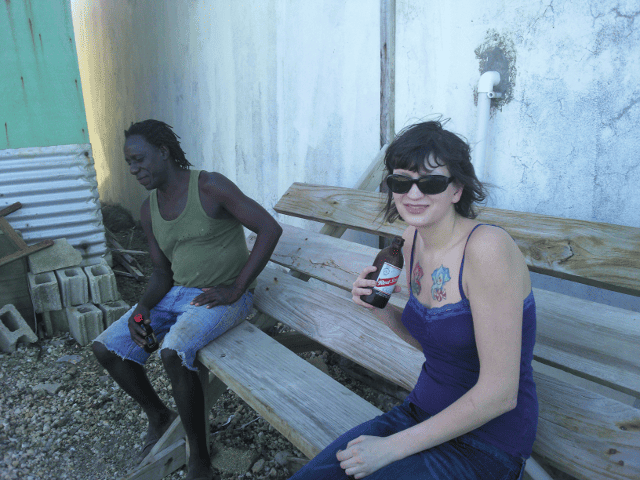 The quickest way to blow through your money in Negril is by staying on the beach or cliffs. A small room on the beach will set you back, at the very least, $50\night. Forget that nonsense. You can find a great place to stay in either downtown Negril, or in one of the many surrounding neighborhoods. In total I stayed in 4 different apartments while in Negril. I never once paid more than $10\night. These apartments are very easy to find, all you have to do is get off of hotel row and look around. Better yet, hop in a taxi and ask them where the cheapest place to stay is. I haven't met a Jamaican taxi drive yet who wasn't interested in helping a tourist out. Speaking of taxis…
Not understanding how the taxis work in Jamaica will cause you to spend way more money than you need to. I've heard tale of people paying $10 or even $20 USD for a ride from the beach to Rick's Café on the cliffs. I was able to make the trip for $2 USD. "How?", you ask. By taking advantage of the ridiculously cheap collective taxis (they're the ones with the red license plates). By using this method, instead of relying on the shuttles and private drivers, I was able to get from the beach to Rick's Café for $2 USD. Those not in the know were paying 5-10 times that amount.
Getting around Negril by taxi is a very simple affair. If you're on the beach, and want to get somewhere else on the beach route, just wave a taxi down and tell him where you're going. When he drops you off give him $1 USD. Couldn't be easier. Same goes for the west-end; all pick-ups and drop-offs on the west-end route will cost you $1 USD no matter if you're going a half a mile, or from downtown to Rick's Café. If you plan on spending even a week in Negril, using the collective taxis is going to save you a ton of money.
Unless you want bland Americanized food, or want to go broke really quick, I suggest staying off the beach when you want to eat. Not only is the food much, much better downtown and on the west-end road, it's also less than half the price of the food on the beach. The list of small, and delicious, cook shacks (small shacks set up by the locals that serve 1-3 dishes) located in Negril is too long to list here. Just ask any taxi drive where his favorite cook shack is and he'll be more than happy to tell you. In addition to the cook shacks there are two restaurants in downtown Negril that I found myself at day after day; Bucks and Juici Patties.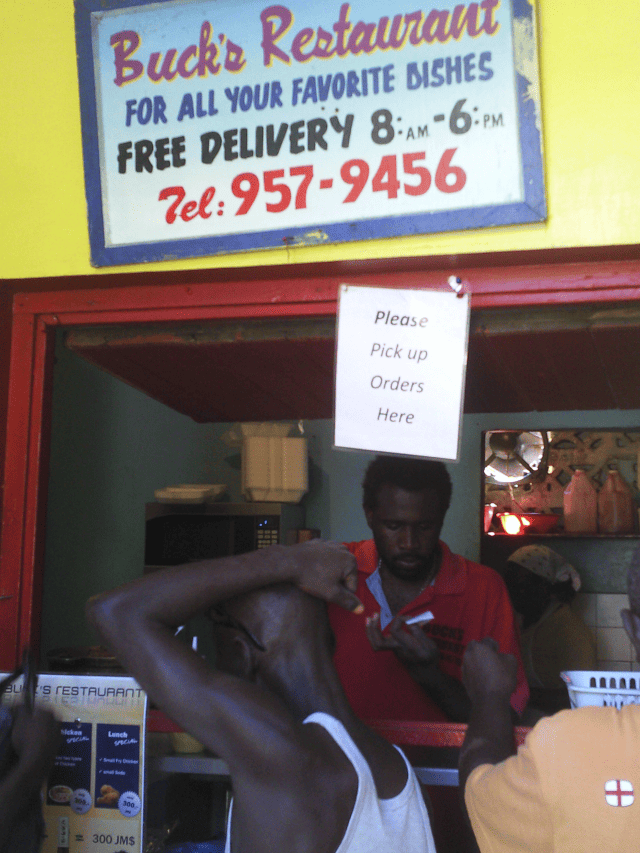 Juici Patties sells, obviously, patties. If you've never had a Jamaican patty before you're in for a treat.  They're basically little pot pies filled with a variety of savory choices; beef, chicken, lobster, veggies, etc.  There are actually a few places in Negril to get a patty.  I'll get much flak for saying this, but Juici Patties, just past the downtown roundabout, was definitely my favorite.  For less than $2 USD you get a piping hot, delectably flaky, patty filled with your favorite ingredients, and a box of juice.  I ate there almost every day, and I still craved it as soon as I rolled out of bed.  A great, and inexpensive, option for the budget traveler.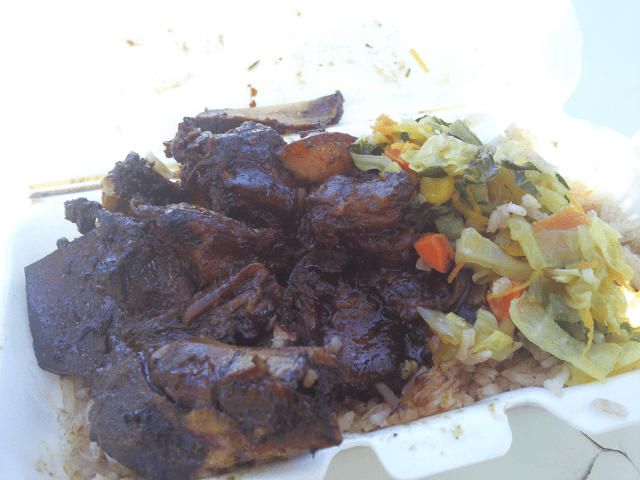 My other favorite restaurant was Buck's. The food at Buck's is about authentic as you're going to get in Negril.  You'll find brown stewed beef, curries, fried chicken, ackee and saltfish, rice and peas, and many other Jamaican staples.  All for around $4 USD for a huge plate of food (an absolutely horrible chicken sandwich on the beach is going to set you back $12-$15 USD).  Buck's is a little hard to find on your own for the first time, so just ask any taxi driver to take you there. Once you try the food I can guarantee you will find yourself there again and again.
Going out for a beer, especially on the beach, can be quite expensive. A great alternative to the over-priced beach bars is to find yourself a little locally owned shop. Charmane's, my favorite, is a very small shop located just outside of downtown on the west-end road, directly across the street from the hardware store.  There are dozens of little shops like Charmane's all over Negril.  The owners are all locals, and all work long hours for very little money.  If you're going to be spending money on a beer please try to pick one of these locally owned and operated stores.  The prices are right, and you're directly helping out the local economy.  That's a win-win any way you look at it.  If you're in the downtown area check out Charmane's, order an ice cold beer, and just sit back and chill.  If you're staying somewhere else in Negril, find one of these little shops next to you, and befriend the owner.  They'll appreciate your business more than you know.  An ice cold Red Stripe at Charmane's, or any of these shops, is going to cost you around $1.50 USD.  That's about a quarter of the price you're going to be paying at any of the hotel bars and the money goes where it's needed most; right in the hands of the local population.
Living the good life in Negril doesn't have to cost you an arm and a leg. The money you'll save by following the above tips can double, or even triple, your stay in paradise. Who wouldn't want that?
(Visited 396 times, 1 visits today)