Are you looking to escape the unpredictable British weather this Easter? Whether you prefer sandy beaches, a bit of history or a nice city break Europe has it all. Here are 5 Easter last minute getaway ideas.
1.Tuscany
Why should you visit? It is a beautiful and relaxing location with good weather and  food and wine.For a lot of people Florence is the place to be at Easter.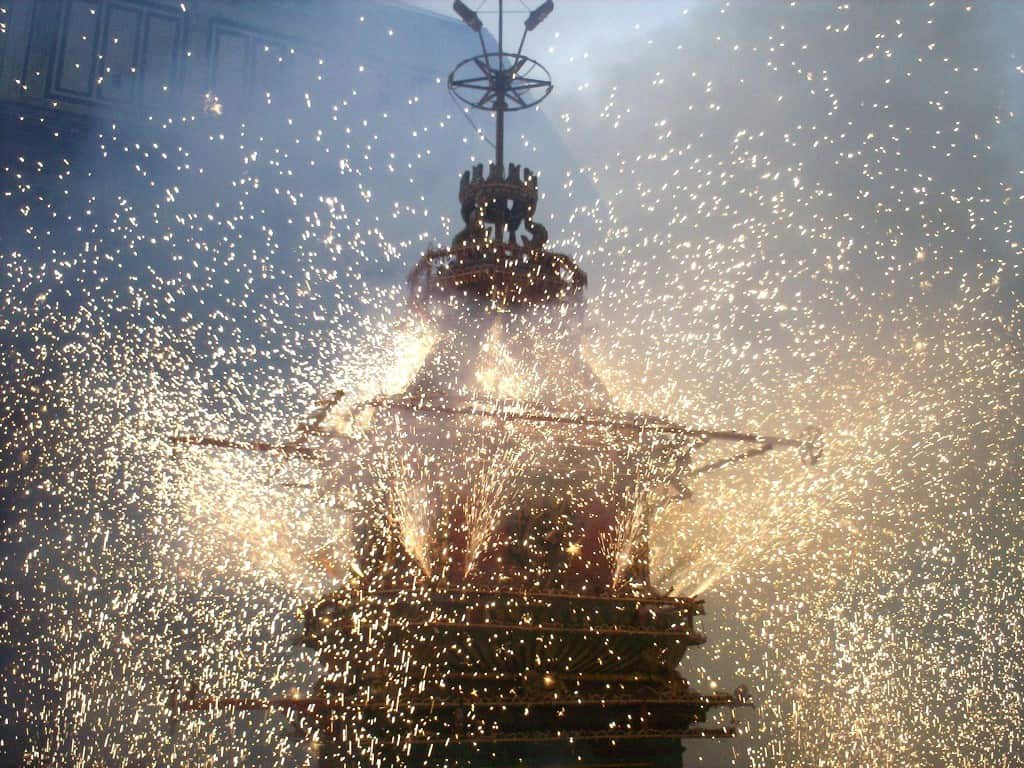 The main reason for that it the tradition of explosion of the cart.That brings a special atmosphere not just because is the beginning of spring.Easter in Italy is a five day celebration starting on Thursday.In the spirit of Easter most of the bigger towns including Siena and Lucca  have outdoor markets selling everything from food and drinks to toys and house decorations.
2. Tenerife
Why should you visit? It is a wonderful destination if you love a nice beach and lots of sunshine.Also the place is full of character. Around Easter the main event is happening in La Laguna, which is Tenerife religious centre and it attracts a lot of visitors.
The Easter week is called Semana Santa.During Easter La Laguna is the best place to visit because this is when the religious brotherhoods are parading in their traditional pointed clothes. It is a spectacular event and thousands of people go there to celebrate Easter.
3.Luxembourg
Why should you visit? This unique and captivating place full with castles and museums is a good choice for a family friendly Easter getaway. As many other European countries the celebrations are a mix of traditional and religious customs during this time of the year.
If you choose to spend your Easter holiday you will enjoy some Luxembourgish traditions: Klibberen, the custom of Jaudes, the lovers' egg, the Émaischen and Péckvillercher . Each of these traditions creates a memorable experience. You will also find that most restaurants are open and remember to visit the Easter Open Market on Easter Monday,too.  
4.Dubrovnik
Why go there?Easter is a special time in Dubrovnik. With its mild climate you can enjoy the Good Friday parade and then relax in one of many restaurants.The city is buzzing with life and it's cultural charisma is bound to create wonderful memories for you and your family.You will get a chance to try some traditional Easter cake, called pinca.
Dubrovnik's old town area draws thousands of visitors with its aristocratic platforms, rich Baroque churches and elegant medieval buildings.Overall visiting at this time of the year is very pleasant and fun.
5.Dublin
Why visit? Dublin is an excellent choice during Easter.Remember that all pubs and almost everything else will be closed on Good Friday. Easter Rising is one of the most important dates in Ireland as it marks it's way to independence.
There are countless restaurants and cafes to enjoy the coming days. You can take advantage of some of the Easter sales,too.
When you've seen all there is to see in the city, enjoy a nice morning, afternoon or full day trip to one of the beautiful, picturesque locations along Dublin Bay. From Howth head, Dublin's most northernly point, to Dalkey in the south, you can enjoy the beaches, towns and villages along the way.
Hope you have found a location, that suits you and your family. Bokking a last minute getaway is very exciting. Enjoy!
(Visited 86 times, 1 visits today)