7 must see things in San Francisco
America's glorious West Coast, is home to some of the most vibrant and exciting cities in the world. One that really stands out in this area is San Francisco. This incredible city that is the most technically advanced in the US due to being built on the San Andreas fault is one of the most oft mentioned cities in the world when it comes to must see.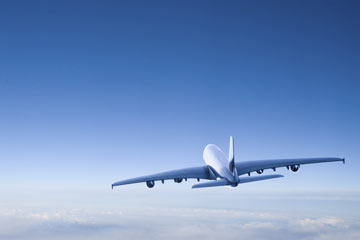 Visitors flock here from across the globe thanks to an American visa and there is so much to see and do that creating an itinerary can be daunting.  We've done the hard work for you by compiling the following list of 7 must see things in San Francisco.
Take a Bus Tour
Walking around this city which its steep hills is not an easy task to the best way to see all of it is by taking an open top bus tour. This shows you everything there is to see in San Francisco and gives you a better idea of the sheer size of the place than any other way possible.
Visit Chinatown
Vibrant, loud, colourful; San Francisco's Chinatown is ranked as one of the best in the world and is the largest outside of Asia. This taste of the orient boasts markets, restaurants, bars and the perfect place to pick up some great souvenirs. A highlight is a visit to the fortune cookie factory that is up a little back alley on the corner of Washington Street and Ross. The food here is outstanding as you would expect and don't be surprised if you have to pass through a kitchen to get into the dining area, this is often the way things are done here.
Eat!
Within an area of 7sqm there are 4500 restaurants in San Francisco. Yes, you did read that correctly, 4500.  Top notch restaurants include the world famous Slanted Door and Ozumo, which is reckoned to be the best sushi restaurant in town. Fancy something a little different? Head across the bay to Oakland for the Eat Real Fest. This consists of 60 plus food trucks and vendors packed into one small space and no item of food will cost you more than $5. To wash it down there are numerous beer trucks also in attendance. Food heaven? Very possibly.
Visit Alcatraz
The infamous island prison in San Francisco bay is one of the world's most popular tourist attractions and the best tip we can give you is to book your trip way in advance as the chances of just turning up on the day and getting a seat on the boat are remote to say the least.
Take a Ride On a Cable Car
You've all seen them on the TV and in films and now you have your chance to ride on one of these famous cable cars which are the second most famous iconic image of San Francisco after our next attraction.  There are only 3 trolley lines and queues can be lengthy, Those with a spirit of adventure however can hop on and off the cable cars riding on the outside on the side runners. Hold on tight mind and don't have anything sticking out as these cars pass within close proximity of each other and many a bag has been snatched by somebody on a side runner going in the opposite direction.
Hang Out in Fisherman's Wharf
One of the coolest places in the city, Fisherman's Wharf has been a setting in numerous films and TV shows.  Encompassing the northern most waterfront of San Francisco this neighbourhood boasts restaurants, bars, numerous other attractions and is a great place to kick back and relax with a glass of local wine and watch the world go by. You may even be lucky enough to spot a celeb or two.
Cycle Across the Golden Gate Bridge
You've seen it 100 times before and you have to visit it, as simple as that. Cycling is big in San Francisco and visiting the bridge on a bike is hugely popular. You pay around $9 an hour to hire a bike from Fisherman's Wharf, you will never pay more than $40, then cycle along the National Park Bike path, across the bridge then onto the small town of Sausalito. If you aren't up for the ride back then a ferry will take you back to Fisherman's Wharf.
7 must see things in San Francisco
(Visited 40 times, 1 visits today)