Travelling by taxi in Rome – tips and tricks
Yes, it's a known fact – Rome taxi drivers like to take advantage of innocent tourists. Overcharging is as predictable as the heavy traffic. So how does one travel by taxi without being ripped off? Here are some tips to help you next time you're about to embark on a taxi ride in Italy's capital city
Step 1 – Take a reputable taxi!
Make sure you choose one of city's official white taxis. This way, you're less likely to have problems, as there are set fares for different routes. These taxis are identifiable by the LED light with the word 'taxi' on it. You'll also see the Rome City Council logo clearly on the front doors of the taxi as well as on the interior rear door on the left, where the taxi license number and the taxi driver's name is also located. Keep anote of this in case of problems.
Step 2 – Use the taxi meter, don't arrange a fare
One of the easiest ways to get ripped off is to arrange a fare beforehand, or travel blindly without the taxi meter being switched on. So make sure that everything is above board, and that the taxi meter is switched on at the start of the ride. The taxi meter is either located above the car's dashboard or it's on the upper part of the windscreen, so it's clearly visible from the passenger seat. When you get to your destination, be double careful. Ask for a receipt. That way you have proof that you paid the driver as well as the proof of what you paid for the journey.
Step 3 – Have a good idea of the route to your destination
Take a look at a map so that you have an idea of where you're going. Take note of recognizable sights en route so that when you're travelling to your destination, you will have an idea of whether you're going in the right direction or not.
How to find a taxi in Rome
Unlike in New York, London or Paris, you're not going to get a taxi by whistling, gesticulating or doing all the other things one normally does to hail a taxi. Not in Rome. Taxi drivers in Rome don't stop for passengers – it's a fact. You see, many of Rome's taxis have already received a message via radio and they're en route to pick somebody up. Or you're hailing a taxi that already has a passenger happily ensconced inside. Either way, your Roman taxi is busy and isn't about to stop and pick you up.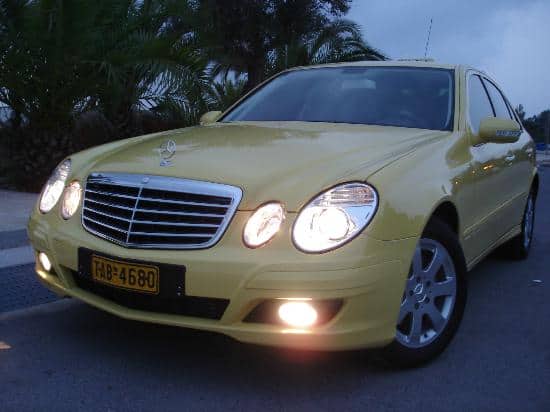 So what's a passenger to do? Here are some tips:
1. SMS for a licensed radio taxi. There are various numbers to call. Here are a few to try. Text your address (include the name of the city, Roma) and if you wish a time to be picked up and you will receive a response. The service then searches for the closest taxi and radios the taxi driver to pick you up. They then SMS you back to give you an estimated time of arrival for the taxi as well as the taxi's number and name.
* Text 366 673 0000
* Send an SMS to the City Council's taxi service on + 39 060609
2. You can also phone for a taxi, however this can be difficult because of the language barrier. However, Rome taxi companies are used to foreign accents, so this is an option. When you phone, make sure to state your address clearly. Don't forget to include the name of the street and the number of the building. The taxi company will search and send the taxi closest to your location as well as how long it will take for the taxi to get to you.
Here are the telephone numbers of some of Rome's radio taxi companies:
• Radio Taxi: +39 063750
• City Council's Taxi: +39 060609
• Pronto Taxi: +39 066645
• Mondo Taxi: +39 068822
• Le Capitale: +39 064994
3. Head for your closest taxi stand. These are marked with an orange sign saying 'taxi'. If there is a queue, then join the queue and wait your turn. If there is no queue, you may have to find out who is first in the queue.
Here is a list of some of the best taxi stands in Rome:
• Largo Argentina (in historic centre)
• Piazza Barberini
• Piazza del Popolo (in historic district)
• Piazza della Repubblica
• Piazza Venezia
• Termini Station
What you should be paying for a taxi fare in Rome
The going rate from a taxi stand
Currently, when the taxi picks you up, the meter will already register an amount, which is calculated as follows:
• During the day on weekdays (7am to 10pm) – € 2,80
• During the day on Sundays and public holidays (7am to 10pm) – € 4,00
• At night every day of the week (10pm to 7am) – € 5,80
Luggage costs
Passengers can travel with one suitcase. If you have more luggage, this is charged at € 1,00 per bag.
Costs to and from Rome's airports
Transfer to and from Fiumicino Airport to or from a destination within the Aurelian Walls – € 40,00. Airport transfer to or from Ciampino within the Aurelian Walls – € 30,00
Waiting for the taxi
When you SMS or phone for a taxi, you will be told how long it will take for the taxi to arrive. The taxi meter runs from the time of your call or SMS, so you can expect to pay more when you call for a taxi than if you stand in a queue at a taxi stand.
If you are told the taxi will be arriving in 5 minutes, expect to pay an additional € 2,00. For a 10-minute wait, except to pay an additional € 4,00. If you have to wait more than 10 minutes, expect to pay an extra € 6,00
Calculating the cost of your fare in advance
There's a very useful site you can use that helps you calculate what it will cost you in Rome to take a taxi. This is very useful in ensuring that you don't get ripped off. Follow this link: http://www.taxifarefinder.com/main.php?city=Rome-Italy
(Visited 80 times, 1 visits today)