Top 5 romantic getaways for couples
The best part of going away  as a couple is that first of all it doesn't have to be Valentine's day to do it and second of all you can be very spontaneous about it? Simply by surprising your other half with a nice gateway for you as a couple will add extra zest to your stay.
Here are 5 weekend getaway for couples, that you can be almost sure will leave you feeling relaxed and happy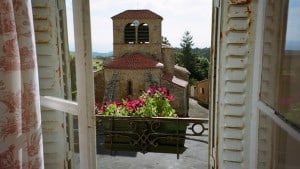 1.Chassignolles, France -Think lazy days and cherry and almond tarts. Located in the south-eastern part of France this is a secret village where you and your loved one can enjoy pure quality time together. There are some wonderful walking paths into the forest or you can visit one of the local markets and enjoy a picnic.  The church in the village dates  back into the 12th century and it's garden is full with windflowers. It is a wonderful gateway for couples who don't like too much noise or urban architecture.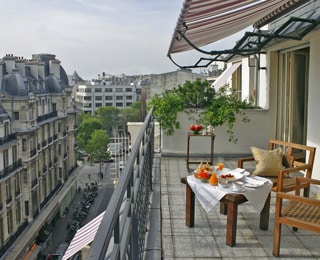 2.Granada, Spain-This is one of a kind ultimate urban weekend retreat for couples. To add some more excitement to your stay book one of the flamenco shows, which will be  areal treat for your senses. Granada city is located in the foot of the Sierra Nevada mountains and it is also a meeting place of four rivers. This natural characteristics offer an amazing opportunity for you to spend a few hours away of the city as well. Make sure you book in one of the romantic hotels with stunning views over Granada and Sierra Nevada. Granada is full with souvenir shops and as well as enjoying a beautiful architecture you can visit and enjoy many of the local restaurants.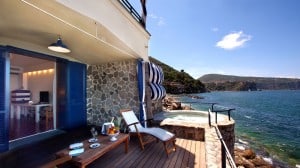 3.Vico Equense, Italy. This is a coastal town in the province of Naples in Southern Italy. This is simply a stunning location with its pebble beaches, ancient history and dramatic cliffs.It is a small village tucked at the seaside. This is a wonderful escape from any over populated or too busy location where you can spend the days relaxing and enjoying some of the Italian finest cuisine. Most of the hotels offer a room with a coastal view. An unforgettable way to enjoy your stay would be to rent or hire a car with a driver and take breathtaking pictures.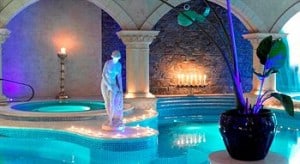 4. Ireland's West Coast –this location has always been a magnet for people with it's ethereal scenery and emerald beauty. This is a place with a true and interesting character where traditional living is implemented into a very cosy modern living. Probably some of the best places to stay would be a rustic cottage where you two can get a real feel of the surroundings and feel the bliss and happiness of each other's company. A must see and explore is the majestic Ring of Kerry. With stunning views and breathtaking cliffs this place will impress you. If you decide to stay in Killarney you can also enjoy one of the boat trips along the river Laune.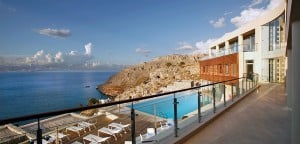 5.Rhodes island, Greece  This is one of the largest Greek island. It offers an attractive activities.You can spend a few days in pure relax and blissful retreat in one of the spa hotels combine with an amazing dining and entertaining fun in the evening. Book a place with a sea view so you can wake uninterrupted for those golden beach views. Choose the south-east coast of Rhodes and you will enjoy peace and quiet without being too far from all the shops and restaurants. Rhodes is one of the oldest medieval towns in Europe and it's worth exploring it's architecture,especially the the cobblestoned Street of the Knights. Outside of the "old town" it's the "new town" where you can take a nice walk along the small marina with the Rhodesian deer statues at its entrance and the surrounding windmills, is an experience not to be missed. Overall it is a wonderful escape and you will love every bit of it.
So whether it's Valentine's day or not you can pick a nice getaway place for you and your spouse.May be you two just want to get away for a few days just to recharge your batteries and rest in each other's company, uninterrupted by work or other commitments. Remember to enjoy yourselves and be adventurous!
(Visited 149 times, 1 visits today)