Paris. The City of Lights and of Romance
Whenever foreigners travel to Europe to discovery the history and the magnificent culture of the continent, one of the first places they stop in is Paris. The capital of France is one of the continent's most important cities, the cradle of French culture and an economic powerhouse matched only by a couple of metropolises on the planet. Because of its importance and size, Paris is well connected to all parts of the world, so it won't be a problem getting there.
Any visit to the City of Lights, as it is nicknamed, should of course start at the Eiffel Tower. Built for the World Expo in 1889, this 300 meter-tall iron structure designed by Gustave Eiffel attracts millions of tourists every year. The panorama from the top is amazing, one being able to see all of Paris' monuments, both during day and at night. Since a few years, the first level of the tower received a brand new glass deck, making the Tour Eiffel experience even more exciting.
30 minutes away on foot, going through the Jardins de Tuilleries (the Gardens of Tuilleries, in English) – the only place in Paris where you can see through the three triumphal arches of the city, down the Champs Elysee – you'll end up at the Louvre Museum. Probably the world's biggest and most known museum, it houses almost anything, from ancient tools and inscriptions, to contemporary art, including Leonardo's famous Mona Lisa and the statue nicknamed "Venus of Milo."
Further down the road, passing the presidential palace that, unfortunately, cannot be visited, the Champs Elysee unfolds, with all its glamour and glitter and fancy shops. Nowadays, only some shops can be considered fancy, as the place is flooded with the likes of H&M and Zara. At the end of the famous boulevard, you'll find the country's pride and joy – the Arc de Triomphe – a symbol to the military might of France.
Other attractions in the capital include the Notre Dame Cathedral, located on the very quaint and old Ile de la Cite, the Orsay Museum, located in a former train station and housing numerous paintings and sculptures from the likes of Matisse, Rembrandt or Van Gogh, the Dome des Invalides, the military museum and the Centre Pompidou, France's modern art gallery and one of the most interesting buildings in the country.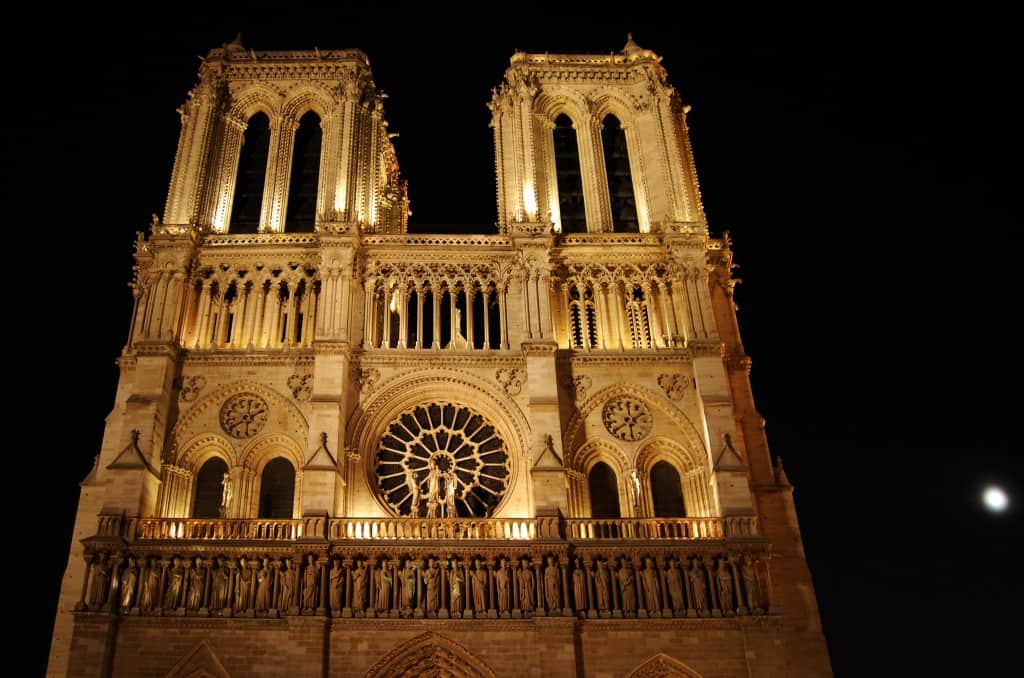 To end with a piece of advice, book at least one week for a visit to Paris. The city has so much more to offer than I can describe in this blog post. For some, Paris has been a life changing experience – hope it will be for you two.
Paris. The City of Lights and of Romance
(Visited 181 times, 1 visits today)