This is a post about 5 of the most exciting & enjoyable things to do in Bangor, Northern Ireland.
1.  Bangor Castle Walled Garden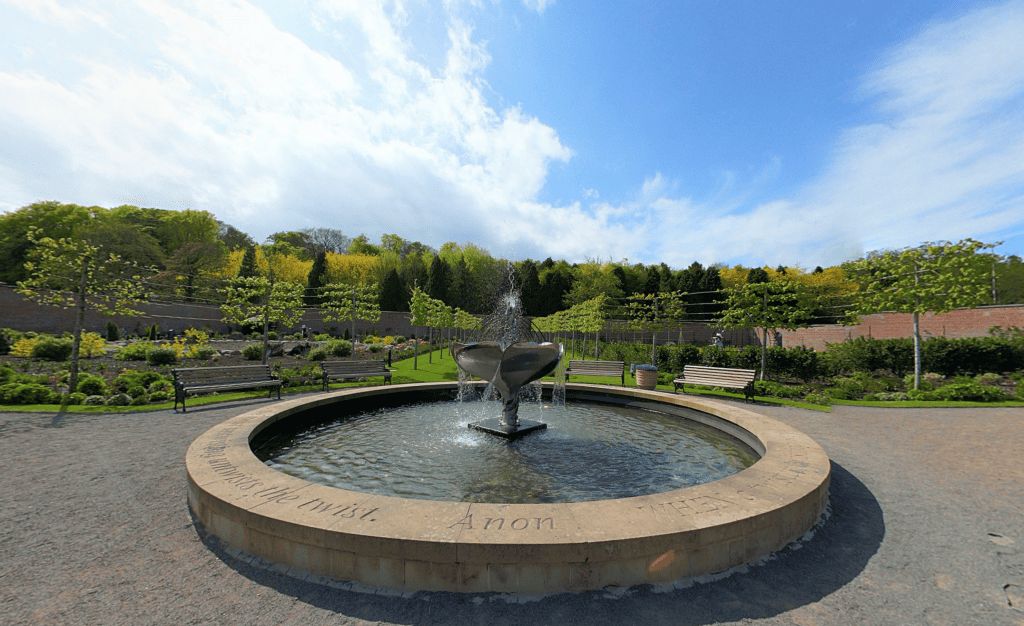 This beautiful garden, which is located in Castle park, provides 2.5 acres of prestigious horticulture, entertainment for all the family, and a great day out. The garden has 4 different sections, all with different natures.
This beautiful park was designed in the 1840s, by the esteemed Ward family. It was a private garden until April 2009, when it was reopened & restored by the North Down Borough Council, and it is now one of the most reputable places in Ireland. The garden has won many awards, including the Royal Horticultural Society Reward for Permanent Landscaping.
There is free entry, and it has been open since the 3rd of April this year. It will be closed for Christmas starting at November 1st, and will reopen again April next year. 9.8/10
2. Pickie Family Fun Park
In 2012, Pickie park received what most people might call a "makeover". With an investment of 2.6 million, Pickie was completely transformed, and is now the vibrant park that we now know of. It is one of the top 10 attractions in Northern Ireland, and it really does provide a fun day out for all the family.
Guests love the return of the old favorites, as well as some new attractions. The Pickie Puffer steam train, the huge Pickie Pedal Swans, the Park's favorites. And the new attractions, mini-golf, splash pad, and even electric cars for the younger ones!
Pickie even has changing facilities, and a great cafe to boot. The cafe has many different foods, cold drinks, pastries, and child friendly foods too.
Pickie is a great place to go, and it really does make a memorable day out for all the family!
9.5/10
3. Crawfordsburn Country Park
The Crawfordsburn Country park is a renowned place in Northern Ireland, many people going to visit and at the very least knowing about it. Two superb beaches, a spectacular forest and even a remarkable waterfall to top it off. Crawfordsburn Country Park has a spectacular view across Belfast Lough, and a cafe. It even possesses a great visitors center for people who are curious to learn about it.
It also has a huge group of lovely animals such as squirrels, hedgehogs and even the odd badger. It is the perfect place to go for a serene nature walk. This is a fun place for the old and young alike. Everything about this Park really is astounding! 8.5/10
4. Ward Park
Ward park is a massive park boasting 37 acres of land, with many attractions. Attractions such as 10 extraordinary tennis courts, a play-park for the younger ones, cricket pitches, and a breathtaking view from the side of the marvelous lake.
There is even a sanctuary for wildlife with many different exotic birds, and a bandstand that has free music every Sunday in July and August. Everything about this special park gives you a reason to go. It is honestly a great way to spend some time walking through the park, admiring the animals or just watching your children play in the playground. 8.5/10
Eddie Irvine's sports.
Created in 2003, by formula 1 legend Eddie Irvine, Eddie Irvine Sports is a really great place. This sports center, family-run, is one of NI's top sports centers. With the track being created by Eddie Irvine himself, Eddie Irvine Sports is easily the best indoor Karting venues in the whole of Northern Ireland. The Karting is suitable for newcomers, as well as people who know how to race.
Having just a Karting track would not be enough to put it on this list though, not at all. As well as having Karting tracks created by a racing legend, this sports center possesses 6 3g football pitches, a paintball arena and a laser combat arena. Also having Room2Race simulators, this is an exciting & Fun place to go, especially when you're craving for a bit of excitement! Definitely a 9/10.
These are obviously my personal views & hopefully you have enjoyed reading them. Thank you very much for your time and I hope you come to this website again!
(Visited 245 times, 1 visits today)