Driving To Greece From Ireland
I have done this trip a number of times before there are quite a few possibilities on how to travel this journey on our last trip we went from Dun Laoghaire to Holyhead in the boat with StenaLine the journey took us about 3 hours in total. From Holyhead we drove down to Dover and got the boat across from Dover to Calais we went in the Campervan though on all other 8 occasions we drove by car.  The drive through Wales has some stunning scenery and if you go off the dual carriageway for a bit there are some beautiful scenic side roads with nice shops and cafe's.
Staying At Mum,s House The Night Before Our Trip In dublin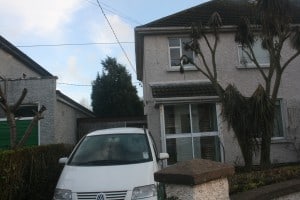 After driving for another 6 hours or so we arrived in Dover for the boat over to Calais upon arrival in France it seemed a little difficult to find places to eat with proper food all the restaurants we stoppped at apparently don't serve proper food till like 6PM and it was about 2PM after driving in around all morning this was a pretty painful part of the journey all their seemed to be was sandwiches Croissants and brioche.  If you are sick of ham and cheese sandwiches and look for food in France during the day like ourselves you may have a problem..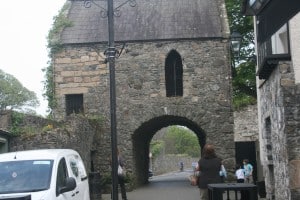 Finally after about 3 hours of searching for food we found a roadside cafe and had chicken,chips and peas not very exciting but compared to our previous options that day it felt like a feast..  After France we drove through Belgium offering us an opportunity to even take a little detour via Holland..  We lived in Holland when I was a child and had many fond memories in fact it has changed very little from how i remembered it. There is a wonderful beach called Scheveningen well worth a visit and the Dutch Indonesianstyle Satay sauce is really amazing.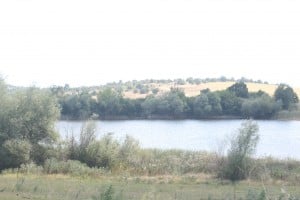 If you are with kids like us no trip to Holland is complete without a visit to the model city Maduradam just outside Rotterdam, there is also the Euromast which at one stage many  years ago had been one of the tallest buildings in Europe also worth a visit it has amazing views from the cafe. The gets where absolutely in paradise in Maduradam watching the model planes boats,trains and scaled down version of Holland. Plus a visit to the Panakook House.
For some of the best home made Large think pancakes you have ever tasted with fruit syrup,maple syprup or ham or bacon and cheese toppings. And last but not least Hollands top dessert Pofferjies mit stroop…  Definetely worth a try…  When arriving in Holland I would definetely suggest booking yourself into a hotel for the night and spend at least 1 full day doing the tour above. 🙂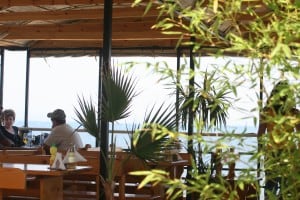 Okay finished with the little dutch mini vacation time for the road again and on to Germany down to the autobann . If you have a fast comfortable car this is perfect place to put the foot down to the metal for a bit..  I don't recommend doing it for too long as when driving for so long you will get pretty tired and driving at extremely high speeds when a little tired is not recommended for obvious reasons. There are lots of Rasthouses in Germany so you can book yourselves into a room and get a good nights sleep when you start feeling your eyes getting heavy..  Or if you are on a budget there are rest stops along the road where you can pull in for a few hours at a time and grab some sleep.  I found the food and pastries etc in Germany are very nice only problem I have with Germany is some of the employees have an attitude of someone who just had their brother shot by you..  But hey that's their problem not yours.
After Germany on to Switzerland a little on the expensive side but very beautiful we stayed in a lovely hotel overlooking the Alps absolutely amazing and the morning air was so fresh. There after on our way to Italy the mad drivers and lots of Tolls. In Italy you have choices drive fast or become a target for the mafia lol..  They drive like maniacs everyone seems to drive at least  150 KM PER HOUR In Italy so if you don't you would be probably causing an obstruction and not be too popular. I definetely recommend stopping off at some beautiful beaches along the road. The sea is a beautiful shade of green and in the summer the temperature of the water is just perfect.
Food during the day can also be a bit of a problem restaurants seem to open in the evening so during the day you may be left eating parma ham sandwiches home made pizza which looks like  well done tomatoe puree on overcooked french baguette with no cheese. Or some type of biscuits or pretzels..  Not exactly a feast but if you have any sense you will buy a few supplies in Germany before hitting the food free zones it also helps if you have an icebox or mini fridge. After enjoying the drive and intense 45% TEMPERATURES in Italy arrive in Ancona ready for your 19 hour boat trip to Patras on Superfast. The hospitality of the Greeks on superfast is second to none though they do tend to go through little rants at times, But hey we can  just put that down to all those rays from the sun..
Then we arrive in Patras stay in a Hotel by the sea head out for a nice evening in a typical Greek Restaurant yes indeed my favourite part of the holiday begins, The Greek food,Greek atmosphere hospitality and beautiful white villas and shops. The next morning up early and set off for Athens, I am cheating a little as my sister lives there outside a village called Pendelis. So I didn't need to book any hotels in Athens, but a visit to Loutsa to the beach and some of the best home made ice cream you can imagine.  The Souvlaki in Pendelis and the lovely little restaurants beside the Acropolis together with a visit to the ruins of the parthenon and outdoor theatre are well worth a visit.   Just chill out enjoy the food weather and hospitality and crazy drivers and most of all remember when in Greece do what the crazy Greeks Do..  Enjoy 🙂
Driving To Greece From Ireland
If you are a frequent traveller or enjoy blogging about your holidays and other subjects and would like to make money doing so Click On The Link Below

(Visited 47 times, 1 visits today)