Inspire Students With School Trips To The Austrian Alps
Filled with beautiful scenery, striking landforms, and an interesting variety of communities, the southernmost parts of Austria are bound to make a fascinating destination for geography students on school trips. There are various terrains to explore around and among the Austrian Alps, and further afield across the Slovenian border, with plenty of opportunities for discussions of geographical topics. Here are some of the memorable sights and experiences that await your students in this unforgettable region.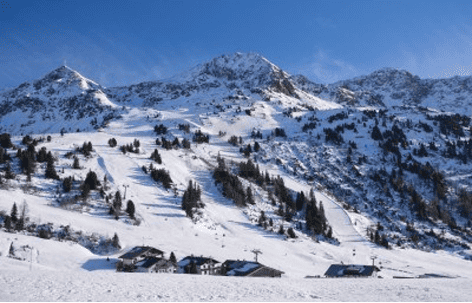 Visit Slovenia
One advantage of school trips to this part of Austria is the proximity to Slovenia, which is just as interesting a destination in its own right. Just a short journey across the border lies Triglav National Park, one of the best in the region, which features the impressive Mount Triglav – the tallest in this section of the Alps – as well as rugged gorges, verdant valleys, glacier-formed lakes, waterfalls and meandering streams. With a diverse range of flora and fauna, which includes numerous rare and valuable plants, this is an exemplary National Park and a great discussion point. As well as Triglav, the Slovenian side of the border offers plenty of intriguing sights, and no matter what aspect of geography your students are focusing on it could be interesting to compare the different locations visited on both sides of the border.
Explore Carinthia
Situated among the Eastern Alps, and renowned for stunning mountainous scenery and its sparkling lakes, not to mention a fascinating ancient legacy dating to prehistoric times, the southern state of Carinthia offers much for those taking school trips to think and talk about. Even in a country as beautiful as Austria, Carinthia stands out as one of the most outstanding and distinctive regions, thanks in part to the role played by glacier action in shaping it, and for students who have studied the formation of mountains, this is a perfect illustration of the size of the forces involved, and the immense amount of time that it takes. Other notable features of the region include its complex geology, the powerful Drau river, and, of course, its famous lakes.
Visit Worthersee Lake
There are many lakes in Carinthia, each with its own charms, but if students are only going to spend time at one during their school trips, Lake Worthersee is considered the jewel in the region's crown. This striking blue-green lake, 20 kilometres in length, is one of the most popular in Europe, with its inviting waters and breathtaking mountain backdrop – providing a good starting point to talk about the impact of tourism and the importance of sustainable development. As well as being a fun place to spend time, it is home to a healthy underwater ecosystem, and is also a good place to study the effects of the glacier movement that originally carved out the lake's basin.
 Inspire Students With School Trips To The Austrian Alps
(Visited 35 times, 1 visits today)