Things To Do In Holland (Nederlands)
When it comes to Holland(Nederlands) there are so many things that you really need to check out.  It is also an awesome place to bring your children to visit as there are so many things to see and do in Holland(Nederlands). First things I will talk about are the things you should check out as an adult…
Now I am not talking about xxx Adult like the red light district in Amsterdam for example. Really just the everyday things that would be entertaining for adults and definete must do stuff things to do in Holland yes things you need to see, taste, and do when you are here..
When I was a young child my parents lived in Holland we had a jewellery shop in Theresiastraat in Den Hague, Or the Hague for us foreigners :-). We lived there for 4 years until I was about 6 years old. The amazing thing was I went back with my three year old son about 27 Years later and it was as if time had stood still.  Everything was just as I remembered it..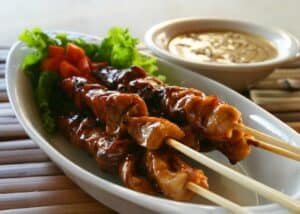 Okay where do we start..  Make sure to check out the local cheese shops even if I am not into dairy products the way I used to be ..  I can assure you the cheese and dairy products taste 200% better than in the UK..  At least 🙂 S0me of the best local dishes you can order in Holland include their Indonesian Satay sauce dishes, Their huge panakooken (Pancakes) especially with ham and cheese ..  Not forgetting Dutch pofferjes with fruit syrup icing sugar and butter. Definitely worth a try when you are there.
If you are staying for any length of time hiring a bike is a great way to get about and is cool as there are lots of bicycle paths, and everywhere is flat so this also makes cycling very easy.
Some places you should visit include Scheviningen which is a seaside town with a nice boardwalk restaurants , Including awesome Panakooken restaurants, the best fish you have ever tasted, patates mit mayonaise , chips with the best mayonaise you ever tasted, And lovely Sate Sauces…  You will get them all here we used to visit it every Sunday.
The Euromast many years ago when we lived in Holland the Euromast was supposed to be the tallest building in Europe at the time..  At the top of it there is a large circular coffee shop with amazing views around it ..  There are also some amazing flower displays at koekenhoff another place worth a visit especially in the spring or summer.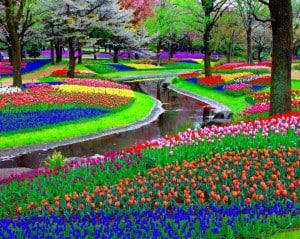 And for the kids there is nowhere better than maduradam in Holland the model city with a scaled down version of Holland everything from buildings,cars,Airports and canals will completely amaze your kids make sure to bring your iphone or camera to take pictures and videos. 🙂
Things To Do In Holland (Nederlands)
(Visited 184 times, 1 visits today)