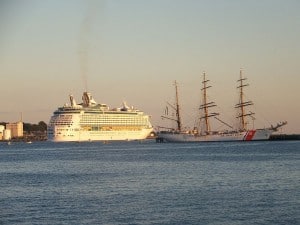 Caribbean region comprises of the Caribbean Sea, more than 7000 islands, islets, reefs and cays. This region is an immensely popular tourist destination. There are many opportunities for entertainment like scuba diving, sailing, etc.
If you reside in North America, South America or Southern Europe, this is a great region to seek cheap travel packages. You can find really attractive seasonal deals.
Here are some tips on how to find cheap travel packages to the Caribbean region.
The first step is to decide on the mode of transportation. You can travel by sea or air. Packages club travel and hotel expenses. In fact travel aggregate sites like kayak.com, airlines, cruise lines and Caribbean-only websites offer cheap travel packages to the region. They are separated into cruise and vacation package (air travel) sections.
The next step is to choose the location. You may choose from three different regions: The Western Caribbean (Cuba, Jamaica, Haiti, etc), the Eastern Caribbean (Barbados, Grenada, Trinidad & Tobago, etc), and the Southern Caribbean (Aruba, Bonaire and Curacao). The greater the distance from your home, the more the cost for you.
It is advisable to schedule your travel in line with Caribbean seasons and travels. June through December is the wet season; and January through May is the dry season. You will get cheap travel packages if you book your trip outside the peak travel times. Carnival is during the months February, May and June. It is be more expensive during these months. June to November is the hurricane season. You will get cheap travel packages during these months; however it is advisable to check for cancellation policies.
It is advisable to visit locations that speak your language. The United Kingdom offers better deals to British islands. Similarly France offers great deals to French Caribbean Islands. Caribbean islands that use the Euro are more expensive than those that use Eastern Caribbean dollar and other currencies. Anguilla, Grenadines and the islands of St. Barts attract more celebrities and are usually more expensive than other locations.
You will get good deals on http://www.groupon.com/getaways. It is advisable to use the services of aggregate travel search engines like Travelocity, Expedia, Priceline, Orbitz and Hotwire. They enable you to look for a specific destination on a specific date. It is a good idea to click on last minute deals. Costco.com offers excellent cruise packages to the region. If you are traveling with your family, go for all-inclusive packages. Compare offers before deciding. Cheapcaribbean.com has many hotel and flight packages for the region. You may customize by selecting the number of adults, seniors and children.
It is a good idea to book using a credit card. If hotel, airline or any other service goes out of business, your will get your money back. Credit cards usually offer travel insurance. Check for this before you travel. Websites like TripAdvisor has reviews from visitors. Read them. It will help you to decide if the location is right for you.
The above-mentioned tips will help you get excellent cheap travel packages to the Caribbean region. If you use these tips, you will not only enjoy your holiday, but also save money.