Bansko ski resort is the best winter resort in Bulgaria with the longest ski runs and the rich cultural history. The town of Bansko is situated at the foot of the Pirin mountain in the southwestern Bulgaria, 160 km from Sofia. The resort offers excellent ski and snowboard conditions and infrastructure. A lot of hotels of various standards and prices are available for booking on-line. Regarding Apres ski – the resort offers hundreds of bars and traditional restaurants called 'mehana'. The Bansko mountain resort is an excellent choice for your ski and snowboard holiday in Bulgaria.
Location: Bansko is a ski and mountain resort located in the southwestern part of Bulgaria. The town is situated 6 km from the town of Razlog and 160 km from the capital of Sofia. Bansko lies on the two banks of the Glazne river at the foot of the Pirin mountain, right bellow the highest part of it. The Pirin mountain is an Alpine type mountain with its highest peak – Vihren (2914 m). The town of Bansko is located 925 m above the sea level whereas its ski area – at an altitude of 2000 – 2600 m.
Resort information: Bansko ski resort is attractive in all seasons. It provides excellent ski and snowboard facilities, as well as a unique history and architecture of an old and new part of the town. Thanks to these features Bansko is a favorite ski and snowboard destination.
Bansko is number one ski resort in Bulgaria. It features the best ski center and the longest ski season of all Bulgarian ski resorts. The ski season in Bansko lasts from 15 December to 15 May.
During the recent years a multimillion Euros investment in a brand new skiing area has been made by Yulen, the company that runs the skiing area of Bansko. Numerous new luxury hotels and facilities in the area of the Gondola lift station have been constructed.
Bansko mountain rescue service: (+359) 887 100 241, (+359) 88 1474, (+359) 749 8 8132.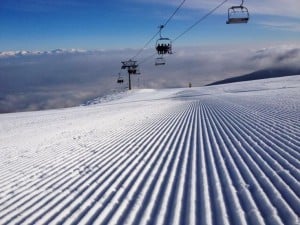 Medical & dental services: Ambulance, first aid on the ski slopes and clinic as well as 24 h a day emergency ski patrol service are available. Fully equipped hospitals, pharmacies and dentists are available in the town of Bansko.
All dental services and some medical services must be paid in cash to the doctors or clinics. They should provide the necessary receipts, bills and invoices describing the cost and the service, so that you can claim back the expense to your insurance company. In case of injury you should inform your insurance company and follow its instructions.