England is a part of the United Kingdom (UK) and includes over 100 islands. The country's terrain mostly comprises low hills and plains.England has a temperate maritime climate and is well-connected with the rest of the world. London, the capital of England, is one of the busiest cities in the world.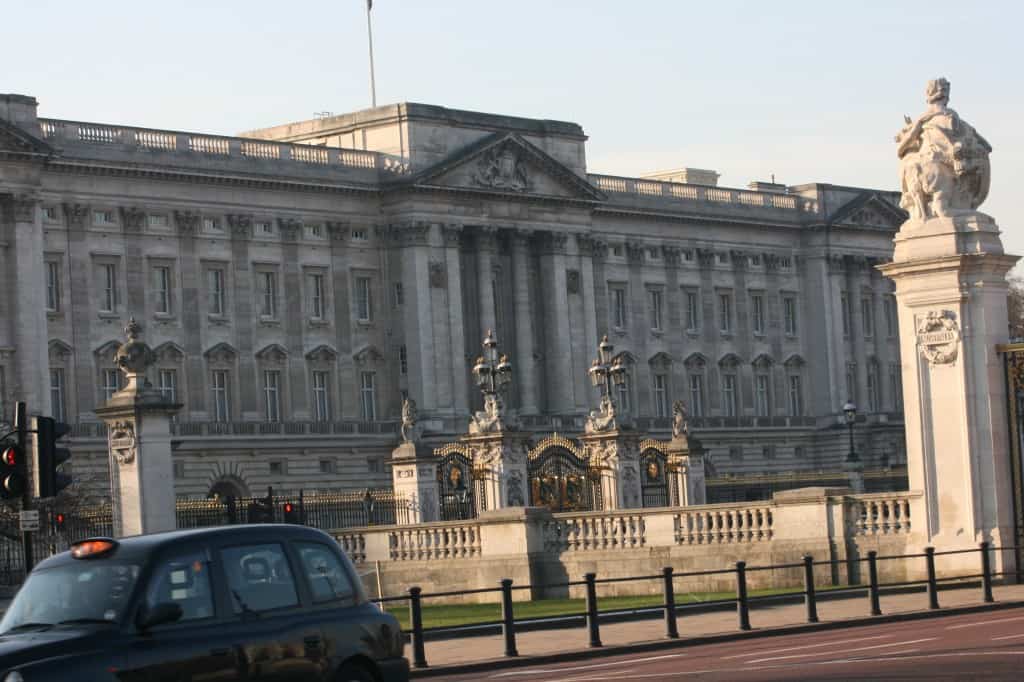 Picture Of Buckingham Palace In London
Here is a brief overview of some popular England tourist sites.
Buckingham Palace
Located in the city of Westminster, this world famous palace is the official London residence and office of the British monarch. The palace measures 108 meters by 120 meters and is 24 meters high. You can find the largest private garden in London behind the palace.
Westminster Abbey
The Westminster Abbey (also known as The Collegiate Church of St Peter) welcomes more than one million visitors every year. This 700-year-old building is the home to the unique pageant of British history.
Located to the west of the Palace of Westminster (in the heart of London), it is the traditional place of coronation and burial of the monarchs of the Commonwealth realms.
The Westminster Abbey Museum exhibits include a collection of royal and other funeral effigies, replicas of the coronation regalia, mediaeval glass panel and other treasures.
Tower of London
Tower of London is a place of art and history. It intrigues its visitors and tells some really fascinating and bloody stories. Traitor's Gate, Tower Green,Medieval Palace, royal armor and Crown jewels are some of the attractions of the Tower of London. It is advisable to join a Yeoman Warder tour. The Tower of London also offers many fun activities for the entire family.
Flamingo Land Theme Park and Zoo
It is one of the top theme parks in the UK. This wonderful theme park provides you an opportunity to see the legendary pink flamingos. The park promises a ride or a rollercoaster for every one. You can find African loins, chimpanzees, camels and many other animals in the zoo.
St Paul's Cathedral
This world famous cathedral stands as a symbol of hope, resilience of strength of the city of London and the United Kingdom. This Church of England cathedral is the seat of the Bishop of London.
Windermere Boat Cruises
Lake Windermere is located in the Lake District National Park and is the most popular tourist destination in Cumbria. It is Britain's largest natural lake and offers refreshing boat cruises to the visitors throughout the year.
Royal Botanical Gardens
This UNESCO World Heritage Site offers an extensive collection of living plants to the visitors. You can find the world's tallest indoor plant and the world's smallest trees in its six glass houses. The variety is fascinating.
Stonehenge
This UNESCO World Heritage Site attracts many tourists from all parts of the world. This prehistoric monument is located in the English county of Wiltshireand is composed of a circular setting of large standing stones set within earthworks.
England is a fascinating country. Visit to the above-mentioned England tourist sites is sure to make your trip a memorable one.
If you are a frequent traveller or enjoy blogging about your holidays and other subjects and would like to make money doing so Click On The Link Below

(Visited 64 times, 1 visits today)