Whilst visiting Montecatini in Italy, Sharon Preston explored its old medieval town, Montecatini-Alto. This is what she discovered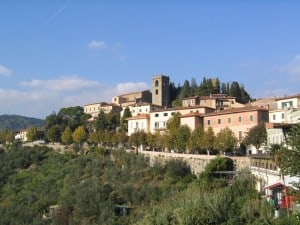 One of the highlights of my visit to Montecatini-Terme in Italy this summer was exploring the Viale Verde in the medieval town of Montecatini-Alto. It's also known as the Vialone dei Bagni and along this street there are a number of sights worth exploring.
The town is actually very small, and all of its sights are located in the same area, on the main street, the Viale Verde, which made it really easy to see everything important. One of the most famous sights here is the Palazzino Regia, a sober looking building that used to be the summer residence of the Medici family. Also located in the street we discovered the Royal Park, which is opposite the Town Hall. Here we can visited the War Memorial, a fine monument created by Giuseppe Petroni.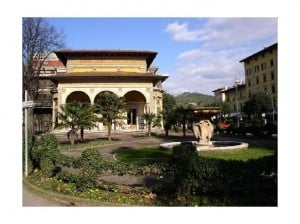 We also spent some time exploring the Town Hall, which is located on the right-hand side of the Viale Verdi. It was built between 1913 and 1919 and is located where the Grand Ducal stables once stood. The Viale Verdi provided the city with a centre and this is also where the city's civic representative was located. This was a way for the city to show that it was thriving and successful.
Also located on this main thoroughfare is the Padiglione dei Sali, or Pavilion of Salts, which is at the entrance of the Verdi Theatre. This fascinating sight used to be a kiosk where salts were sold in the early 20th Century. Today it's home to a number of different businesses.
Viale Verde leads all the way from the town's main square, called Piazza Popolo to the spas and the Royal Park located along one side of it. The other side of the street is lined with a number of different shops, cafes and restaurants, as well as two different theatre, a tourist office and the historic Gran Café Gambrinus, a lively café that we spent some time at. We sat there at a table on the pavement, people-watching and enjoying some refreshment. It was great fun!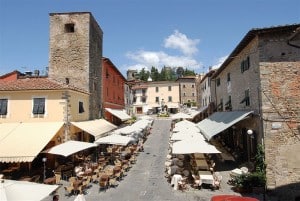 There is certainly a lot to explore on this historic main street, and I suggest that you really take your time discovering its magic. We learned a lot about the Dei Medici family and explored their ancient castle as well as the magnificent park and the Town Hall. We even went shopping at the historic Pavilion of Salts. Montecatini-Alto is a charming medieval town and I recommend spending the day or at least a morning exploring its delights.