Popularly known as K.L., Kuala Lumpur is the capital of Malaysia. This alpha world city is the financial, economic and cultural center of Malaysia. Many people from many parts of the world travel to Kuala Lumpur for business, tourism and other purposes.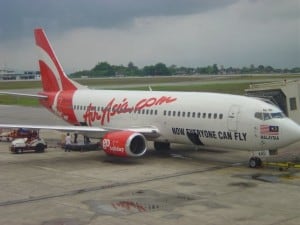 Kuala Lumpur is well-connected with other major cities of the world. Many reputed airlines like Malaysia Airlines (national carrier of Malaysia), British Airways, Singapore Airlines, Delta Airlines, Emirates and Quantas operate flights to Kuala Lumpur. These airlines offer excellent service and have been around for many years.
Kuala Lumpur has two airports: Kuala Lumpur International Airport (KLIA) and Sultan Abdul Aziz Shah Airport. KLIA is the main airport in Kuala Lumpur. Located in Sepang, Selangor, this major airport is around 45 km from the Kuala Lumpur city center.
If you are traveling to Kuala Lumpur and are keen on saving money, you may consider using the services of a low cost carrier. AirAsia is a major name in this segment.
AirAsia is a Malaysian low-cost airline which is headquartered in Kuala Lumpur. It is a pioneer of low-cost travel in Asia and has been named the best low-cost airline in the world. AirAsia operates flights to Kuala Lumpur from major cities like Sydney, Beijing, Hong Kong, Bangalore, Tokyo, Manila, Singapore, Seoul and Bangkok.
Low-cost carriers usually charge additional fees for checked baggage. You may also have to pay for in-flight food and drink. Most low-cost carriers charge a payment card fee, which will be notified to you immediately prior to purchase. You need to check in online before departure and print your boarding pass for your travel.
Many travel websites claim to help you to get the best deal on flights to Kuala Lumpur. However, it is always advisable to choose reputed brands. Expedia, Travelocity, Kayak, TripAdvisor, Booking.com and AirfareWatchdog are some well-known names in the industry.
These websites have enabled you to book your flight and hotel accommodation from the comfort of your bedroom. They offer attractive discounts on airfares and great deals on hotels.
You will find reviews of many customers of airlines and hotels in these travel websites. These reviews help you to be aware. They help you to take wise decisions. These websites are user friendly. It definitely makes sense to make the most of these websites.
While in Kuala Lumpur, it is important to beware of pick pocketing and theft. Beware of taxi driver scams. If you intend to visit twin towers, do not purchase entry tickets from unauthorized vendors. You need to be prepared for traffic jams. Avoid using public toilets are they are very unhygienic.
Malaysia is a tropical country. So you should be prepared to deal with mosquitoes. Beware of dodgy monks. Avoid carrying drugs. In Malaysia, if you are caught with drugs on you, you will face death penalty.
The above-mentioned tips help you to get the best of flights to Kuala Lumpur; to stay safe in the city; and also to save money on your flight tickets.