The Caribbean is a group of islands (more than 7,000 islands) located near the Gulf of Mexico. The Cayman Islands,Barbados and Antigua are some of the main islands of the Caribbean. Atlantic beaches are ideal for surfing whereas the beaches of the Caribbean sea are ideal for snorkeling.
The Caribbean is blessed with beautiful beaches. With activities like sailing, scuba diving, jungle safari, swimming with dolphins, surfing and hiking, you can look forward to an exciting holiday here.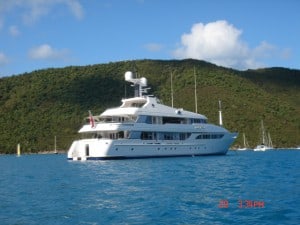 (By Seastar357 (Own work) [Public domain], via Wikimedia Commons)
Here is a brief overview of some famous tourist attractions of the Caribbean islands.
Varadero
Also known as Playa Azul (which means blue beach in Spanish), this famous resort town is located on the Hicacos Peninsula. It is one of the largest resort areas in the Caribbean. It is well known for its white sandy beaches.
Puerto Plata
Puerto Plata is the capital of a province with the same name. It is well-known for beautiful beaches and picturesque locations. You can find a replica of "Christ the Redeemer" here.
Aruba Island
Located in the southern Caribbean Sea, Arubahas dry climate and arid landscape. Arikok National Park, Ayo and Casibari Rock Formations, California Lighthouse, Quadiriki Caves are some tourist attractions of this island.
Harbor Islands
Harbor Island is famous for its pink sand beaches. These beaches are found along the east side of the island. The island is well-known for its New England style buildings and flower lined streets.
Canouan
It is a small island measuring a little over 5.5 km. A barrier reef runs along the Atlantic side of this beautiful island. If you keen on spending your vacation on a secluded yet beautiful beach, Canouan is the place for you.
Anguilla
Anguillais well-known for its pearly-white sand beaches, beautiful coral reef and posh resorts. It is a flat, low-lying island made of coral and limestone. Many of its islands and cays are uninhabited.
Dunns River Falls
Located in Jamaica, this famous waterfall is about 600 ft high. The waterfalls are terraced like stair steps and climbing up the same is a very popular tourist activity. You can find several lagoons during your climb.
The Caribbean offers an ample range of tropical islands for people belonging to all age groups. Few people would want to come back home from a vacation to these islands.
If you are a frequent traveller or enjoy blogging about your holidays and other subjects and would like to make money doing so Click On The Link Below