All inclusive resorts enable you enjoy stress-free holidays. You will know what your total expenditure will be even before you leave home. Most of the all inclusive deals provide value for money.
Here is a brief overview of all inclusive resorts that have consistently delivered on their promise of excellence.
Grand Velas Riviera Maya
Located in Mexico, this all inclusive resort offers fine dining restaurant that is a la carte. Its accommodations are truly world-class. All its rooms are suites. They start at 1,000 sq ft. Almost all the rooms have bath tubs and flat screen televisions. When you enter Grand Velas Riviera Maya, you feel like you are entering a world of exotic elegance and luxury.
Clayoquot Wilderness Resort
Located in Vancouver Island, BC, Canada, this all inclusive resort is open from spring to fall. It takes a private seaplane ride of 45 minutes to reach this amazing resort. The resort is family friendly and is ideal for multi generational bonding. Wilderness is the main attraction of this all inclusive resort. Activities include kayaking (river and ocean), horse riding, whale watching, hiking, grizzly bear watching and mountain biking. Of course there is fishing (lake, river and ocean).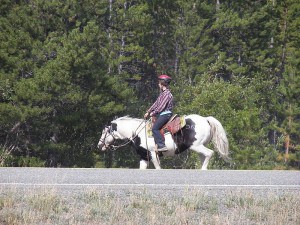 Uma by Como
Located in Bhutan, this 29-room all inclusive resort is close to country's great cultural landmarks. It is located in the stunning Paro Valley. Activities at the resort range from yoga to Himalayan camping adventures. The resort's Bukhari restaurant is a royal favorite. In this all inclusive resort, you will be among the world's highest mountains.
Twin Farms
Located in Vermont, Twin Farms is a boutique resort that is steeped in romance and folklore. It is Vermont's only luxury five-star experience. Ensconced in 300 acres, this amazing all inclusive resort allows you to indulge in superb meals and fine wines. Meals are customized to your need. Also there are many opportunities for outdoor adventure. You can enjoy skiing, hiking, fishing and tennis.
Hotel Portillo
If you love skiing, you need to visit Hotel Portillo in Chile. It is the only all inclusive ski resort in the world. Portillo is Chile's premier ski mountain, high in the Andes. Many Olympians and national ski teams visit this world class resort to practice. Optional heli-skiing is offered on site daily. All inclusive deal includes accommodation, lift tickets, four meals, movies, disco, yoga, ski and boot valet. In this all inclusive resort, you can enjoy some of the most wonderful mountain scenery in the world.
Dunton Hot springs
Located just across the mountain from Telluride, Dunton Hot Springs Resort is a romantic ghost town. This top tier Colorado luxury resort has only 13 historic log cabins and cottages. Each of these is hand-built by the original miners who occupied the town. Even though they have been restored, original artifacts are retained. This all inclusive resort holds just 44 guests when full.
The above-mentioned all inclusive resorts are immensely popular and attract tourists from all over the world. Your visit to any of them is sure to be a memorable experience.