TAXI RENTAL WITH DRIVER ROME
No matter where you're travelling in Rome, one of the most efficient ways to get there is to rent a private taxi with a driver. Renting a vehicle with a driver means that you can reach every destination on time, without any hassle. The driver knows the routes around Rome, is able to manage or avoid the traffic, depending on the time of day, and is unlikely to get lost. This means that if you're on a business trip or need to get to a destination without any fuss, the driver will get you there. Everything is taken care of … you just have to enjoy the ride.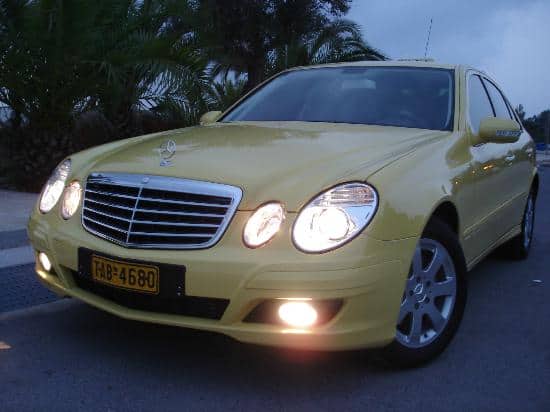 Effortless airport transfers
Whether you're travelling to or from either of Rome's two airports – the city's international airport, Fiumicino, or the smaller Ciampino, used by budget airlines, renting a taxi with a driver takes away all the hassle. After a long trans-continental flight, you're exhausted, and whether you're travelling for business or pleasure, having to navigate from the airport to your hotel in Rome can take a lot of time and effort. However, if you have pre-arranged a taxi with a driver, you will be met at the airport when you arrive in Rome, and taken to your hotel. You don't have to worry about a thing. And when you leave Rome at the end of your trip, your pre-booked taxi with driver will ensure that you get to the airport on time and in comfort. That's the perfect way to end a holiday.
Sightseeing outside of Rome
If you're interested in visiting Castelli Romani, which are hill towns outside of Rome that are home to ancient Roman castles, the best way to get there is by car. Of course, you can rent a vehicle and drive there yourself, but you're guaranteed to get there faster with a driver who knows exactly where to go. So if you're pushed for time, or are unsure about travelling to by car in a strange country, the best way to get there is to hire a taxi with a driver. Of course, there are numerous other locations to visit just outside of Rome, and the best way to explore them, especially if you have limited time, is with a driver who knows how to get you there as quickly and efficiently as possible.
Travelling by train or ship?
If you're travelling from Rome by train or by boat, your taxi with driver will ensure you get there on time, or can pick you up on arrival. There are numerous car rental companies that come with drivers to take you to and from Civitavecchia port, as well as to and from Termini Station.
Why rent a private taxi?
Of course, there's a certain amount of cachet involved in having your own private taxi driver, but when you're visiting Rome, there are a lot more advantages to renting a taxi with a driver, too. Aside from being able to relax knowing that you're being taken care of, and enjoying a comfortable ride with no hassles about payment, you're also assured of the taxi arriving on time to get you to your destination, and being there to fetch you when you need to be fetched as well. Reputable car rental companies also offer reliable, even luxurious vehicles to ensure your ride is as comfortable as possible.
So what does it cost?
The price differs depending on the number of passengers in the taxi, so this is an important point to remember when calculating the costs of a ride. It's best to shop around with the different reputable car rental companies to find the best and most affordable deal.