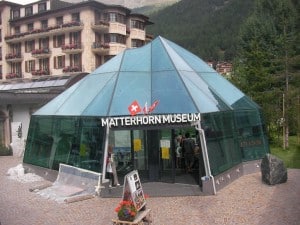 Visiting the Matterhorn Museum is unlike visiting any other museum in Europe. It's a completely unique experience, where you step into an underground world to experience the magic of Zermatt as it was in ancient times. The experience also reveals the legend of the Matterhorn and how this shaped Zermatt into the city that it is today.
This unique experience is created by using state-of-the-art technology. You descend into what they call Zermatlantis, a make-believe excavation in Zermatt. In the story, the researchers have taken a break and you are secretly entering the world they have just discovered underground. And there you experience the legend of the Matterhorn!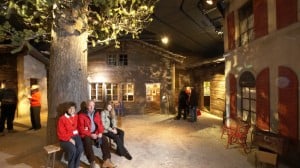 The main theme of the museum is, of course, the Matterhorn. The museum has been created to look like an authentic 18th Century Valaisan village made up of 14 different buildings, including a church, hotel, huts and granaries. Through the story of this village, visitors get an interesting insight into events revolving around the Matterhorn, including mountaineering, and the lives of those who died trying to climb the mountain.
You get to see letters written by Franklin D Roosevelt, boots worn by Raymond Lambert, and even the broken rope from the first attempt at climbing the Matterhorn in 1865.
Another fascinating sight in the museum is one of the two stones that were collected from the mountain summit by Claude Nicollier, that he took with him on the Space Shuttle Endeavour STS-61 mission in 1993. The other stone was returned to the Matterhorn.
The museum offers a most novel opportunity to learn about the mountain's history! Visitors wander through authentic mountain huts. You can even hear the wind blowing so that you can envisage what it is like to be climbing the Matterhorn. Many people have managed to climb the Matterhorn since Edward Whimper first climbed up a century and a half ago.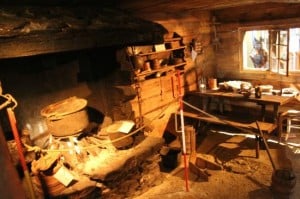 The museum takes you through the arrival of a group of British mountaineers who wished to conquer the magnificent Matterhorn, which had never been climbed before. You will watch seven people starting off, and reaching the summit. And you will see when tragedy struck during their descent.
Sadly, one of the exhausted mountaineers slipped, and pulled three of his companions into the abyss with him. Only three out of the seven managed to save themselves with the aid of the safety rope – they were the two mountain guides and the Scottish mountaineering legend, Edward Whymper.
That's not all you will learn at this fascinating museum. You will find out all about the hardships people faced living in Zermatt in the middle of the 18th Century, and how their fortunes changed when Zermatt became a popular tourist destination and a famous health resort.