After a whistle-stop trip to Antwerp, Sharon Preston describes the highlight of her sightseeing, a visit to Ruben's House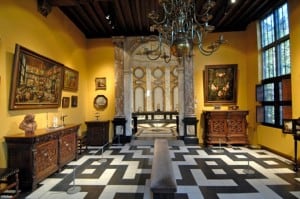 The house where the famous artist Peter Paul Rubens lived and worked in the 17th Century, called Ruben's House, is one of the most important sights to see in Antwerp. It's actually a very luxurious home – Reubens certainly did not live the life of a starving artist! He earned a fortune from his paintings, enough to build this impressive mansion in 1610 at the age of 33. Today the house is a museum dedicated to the Baroque artist, his work and his life. He lived here for quite a long time – from 1610 until he died in 1640.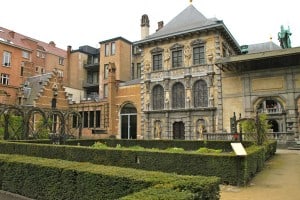 Aside from the magnificent mansion, the beautiful ornamental Flemish-Italian style Renaissance garden is well worth exploring. It was designed by the artist himself and is quite magnificent. Inside the house , the rooms offer an excellent insight into what life was like for a wealthy Belgian in the early 17th Century.
A number of Ruben's works are on display in the house, as well as works by other masters who were his contemporaries. In the dining room there's a self-portrait painted by Rubens when he was 47 years old, and another of Anthony Van Dyck as a boy. Rubens also collected Rolman sculpture, and some of the pieces that I saw are also actually featured in his paintings.
Rubens painted many of his celebrated artworks here in this house, including one called 'Adam and Eve in Paradise' and another called 'Henry the Fourth in the Battle for Pairs', both of which are on display.
I also managed to see a number of the artist's personal possessions and objects d'art.
Sadly, the house was badly neglected for many years, but the city of Antwerp bought the house in 1937 and completely renovated it. It's been superbly restored and is now one of Antwerp's most famous attractions. The only original parts of the structure are the impressive doorway that used to connect the studio and the artist's living quarters. The rest had to be reconstructed using original plans and paintings of the house.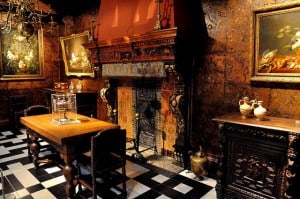 The building is divided into two sections – on the left is artist's living quarters and an elaborate art gallery where Rubens used to display sculptures and paintings of artists who he admired. Then, on the right is Rubens' studio, where he worked and taught.
Interestingly enough, many rich and famous people came to visit Rubens in his sumptuous home. Some were his friends, and many were clients, wealthy merchants, diplomats and aristocrats, even Royalty.